Midnight Girl, from indie studio Italic, oozes French cool. We meet Monique, a perky little heroine and cat burglar, who teams up for a spectacular heist involving a precious diamond. The point-and-click adventure unfolds in a stylish 1960s Paris that exudes both an inviting and eerie ambiance. Funny then that the game is made in Copenhagen, Denmark. 
Italic was founded by Camilla Pedersen and Thomas Ryder. Pedersen is the programmer and CEO of the company and Ryder takes on the roles of game director, graphics artist, musician and game designer. The team is complemented by a handful of freelancers who will pitch in from time to time.
"We try to make games that we'd like to play ourselves, but we don't necessarily stick to one game genre", says Thomas Ryder. "Our last game was a kids puzzle game, our current game is a point-and-click adventure and our next game might be something completely different."
The original idea for Midnight Girl was to make a game about urban climbing, but this transformed over time into a game about a cat burglar. "I have a personal obsession with French cinema in the Sixties, so it seemed like a fun idea to have the game be set in Paris in the mid-Sixties", explains Ryder. "We made a prototype of the game, but the climbing part didn't really work. The idea about a story about a thief in Paris seemed kinda fun though. We decided to make it a point-and-click adventure because I previously worked on The Silent Age, and thus have a lot of experience with the genre."
Dramatic lights and shadows
Midnight Girl showcases a captivating art style that carries Ryder's distinctive signature. "I always try to make my drawings look like they were made with very little effort, which ironically requires an immense effort", he says smiling. "When I do a drawing, I spend 95% of the time struggling to make it look decent. The last 5% of the time is the fun part, where I do all the cool stuff like dramatic light and shadows."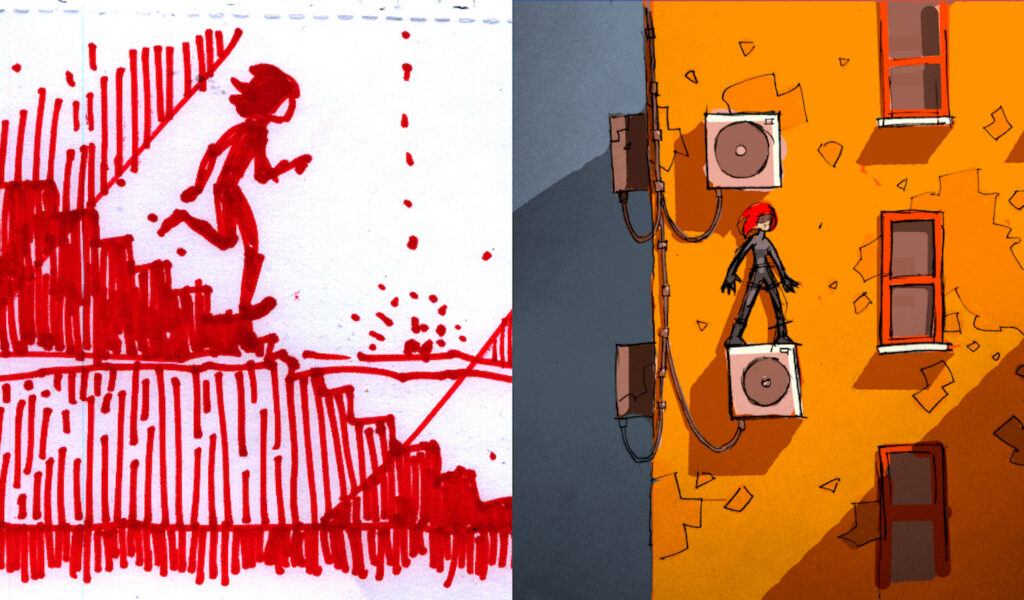 It's an art style he really made his own. "I work exclusively in Adobe Illustrator, which means that I only ever use vector graphics. It's perfect for making very clean drawings or logos, but the vector look can easily come off as a bit soulless. I've spent years figuring out how to add grime and dust to my drawings, and how to use color and shadow to create an interesting look. I personally think of the look as the result of a lot of illustration techniques and limitations, rather than style choice."
Getting the rhythm right
But there is more to a game than the way it looks. Luckily Ryder is also particularly pleased with the way it plays. "I think the game has a nice overall 'rhythm'. And by rhythm I mean the general flow of the game. For example, when the main character looks at an object or opens a door, the timing is carefully adjusted to follow the rhythm of the game. There's a lot of invisible design work that goes into getting the rhythm right. Most people probably won't notice, but if the rhythm was off, you'd notice right away.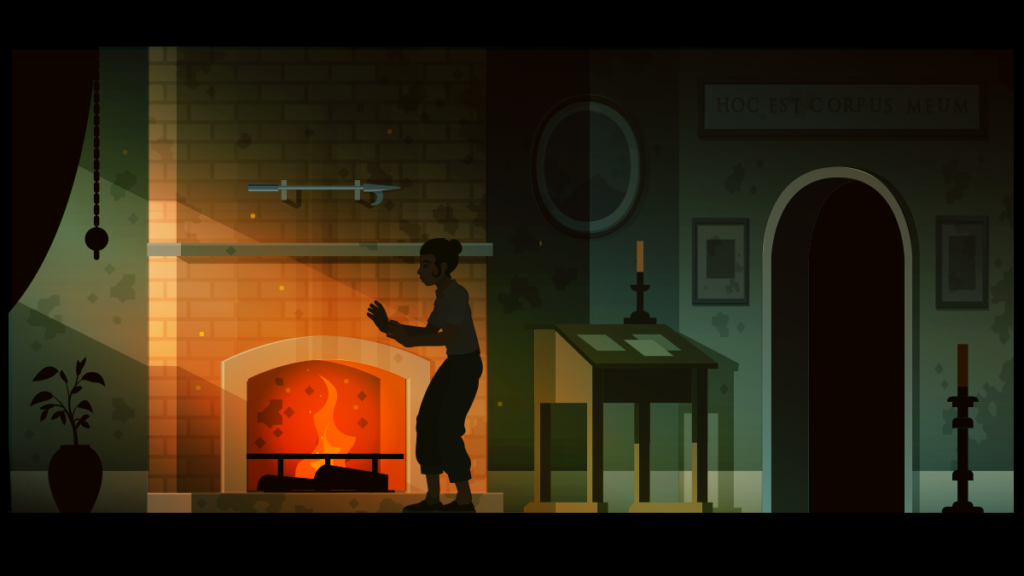 Italic fosters a collaborative creative process where everyone's input is welcome, with Ryder having the final say as game director. "Everyone is welcome to pitch in and we take suggestions very seriously. We also encourage everyone who plays the game to suggest improvements to the game. If we hear several people have the same suggestion -or complaint-, we usually try to address it, if the time allows for it."
Extremely tasking
And time is a scarce commodity for a small team like Italic. Ryder: "Making and releasing a game in general is extremely taxing, whether you're making a small indie title or releasing a AAA-game on PS5. The hardest part for us has been all the little extra tasks, like accounting, submitting applications for events or keeping up a consistent PR effort across multiple platforms. The obvious solution is to outsource those tasks, but that requires money which we don't have. So I guess our solution has been to work our way through it."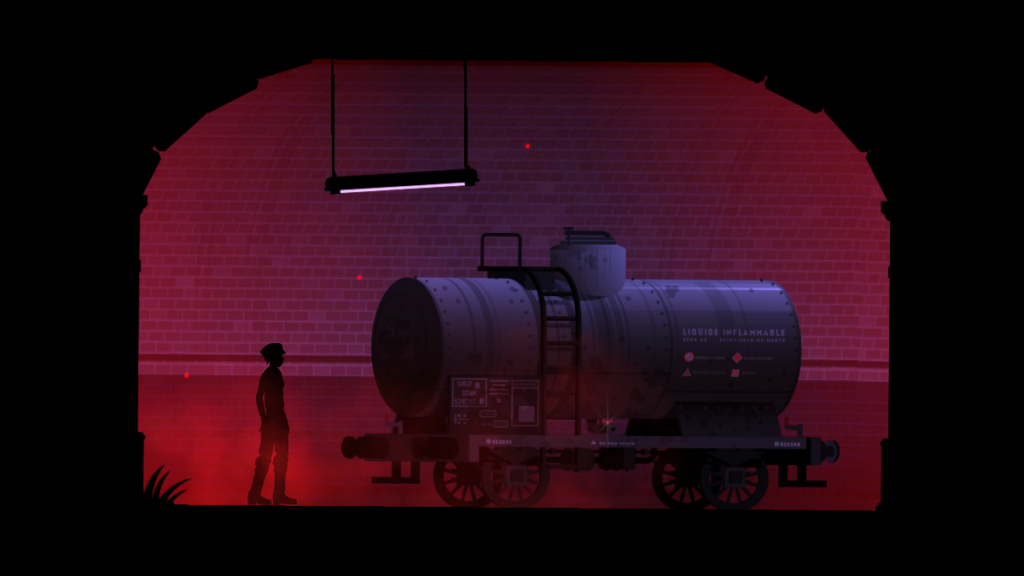 With the release of Midnight Girl getting closer, Ryder has rather modest expectations: "Obviously, we hope people will like the game. We're not making games in the hopes of a big profit, but it would be nice if we could earn enough money to keep us afloat."