Triband is a studio that creates comedy games. Their latest title What the Car? is a racing game featuring a car on legs. With a jetpack, riding a bicycle. Sometimes. Or kite surfing over the river and sommersaulting from island to island. Or not. Confused? Good! You get that a lot with this lot, based in Copenhagen, Denmark.
So, when a studio makes games that turn everyday, mundane activities into grotesque acts of cartoon foolery, can you really expect an everyday, mundane interview with the co-founder/creative director? When Tim Garbos starts sharing a recipe for a famous Danish pastry halfway through, you start to understand what makes Triband games so irresistibly weird. "We pick the most mundane and boring things to make video games about and then add that unexpected twist", he says smiling.
For those who are interested, the pastry is Drømmekage (Danish Dream Cake) and you can find the recipe at the end of this article. Maybe.
"For a joke to work, you need something unexpected to happen in a relatable setting. Three people walk into a bar, then an unexpected twist", explains Garbos. With their debut game 'What the Golf?', the team picked 'probably the most boring and action-free sport' to make fun of. "So the moment you see the golfer flying as a ragdoll instead of the ball, it's the perfect delightful unexpected joke."
Cars that grow legs
Same thing with the Apple Arcade-exclusive What the Car? "Cars are the most mundane things ever, and everyone regularly interacts with them. So you would never expect them to grow legs and start running around, instead of -you know-… driving. And we got away with it! It's such a simple and stupid idea to make a game around cars with legs and somehow we made it and people loved it. Wow! Thanks."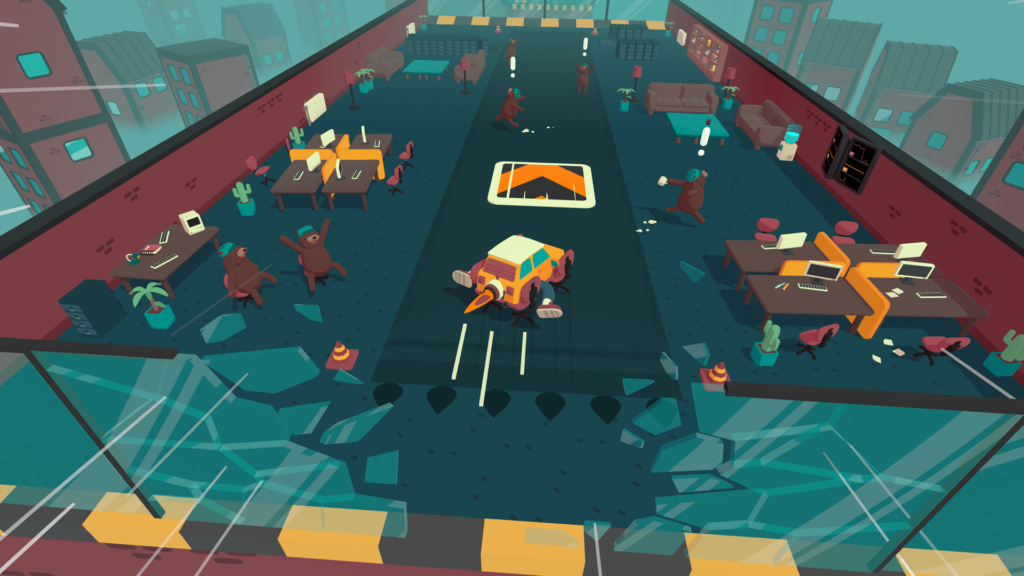 "We usually go for sports that no one knows about or understands and we make a game that is our own take on said sport." With batshit crazy games about golf, baseball (What the Bat?) and car racing the team prides itself to know very little about these particular activities.
Golden horse
According to Garbos the Triband team consists of '35 human people plus 1 golden horse'. "All from various areas of Denmark, Europe, and America. We love making games that make people laugh. We also have an internal band. It's called Triband-band, and we've been banned from playing at several venues already so that part is going great!"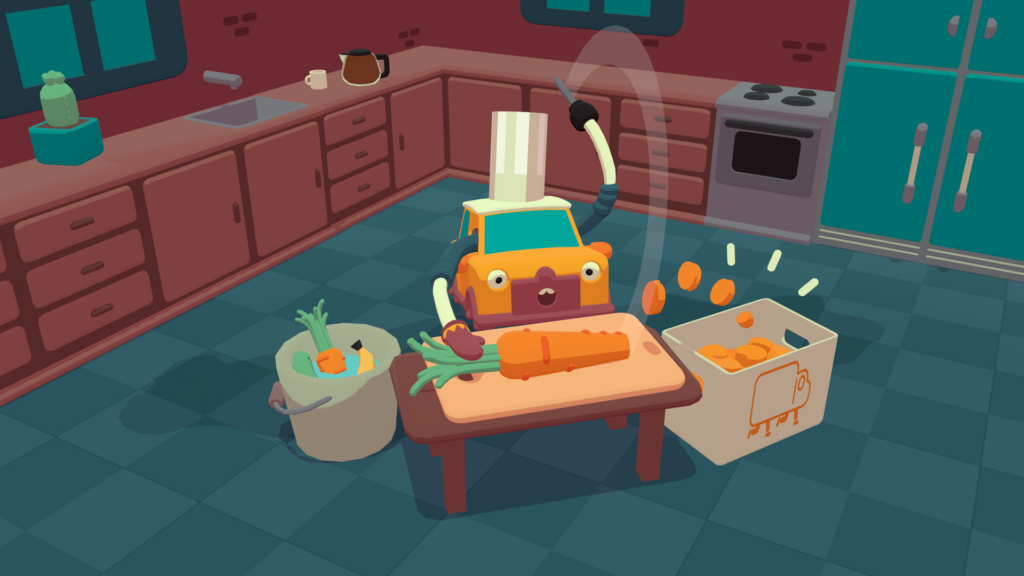 So, Triband games are funny, we established that, but behind the scenes the team is serious about the development. "Making video games is a lot of fun at times, but it's also been a lot of hard work. Lots of creative dead ends, tough design decisions, and a pandemic on top of that", says Garbos. "During most of the development, the game isn't always great and has lots of issues. The way to get through it is to trust the process and that there's a good game on the other side."
Cute bears and ragdolls
The creative process involves a large amount of ideas scribbled on post-its. "I'm pretty sure no one knows who originally made any one specific post-it note. During development there's a lot of small weird things that end up in the game because a specific person really liked that thing. Especially horses and sharks seem to show up in all our games. Oh, and bears! Cute bears and ragdolls should never be underestimated. Got a boring patch of road in a level, just add some more bears!"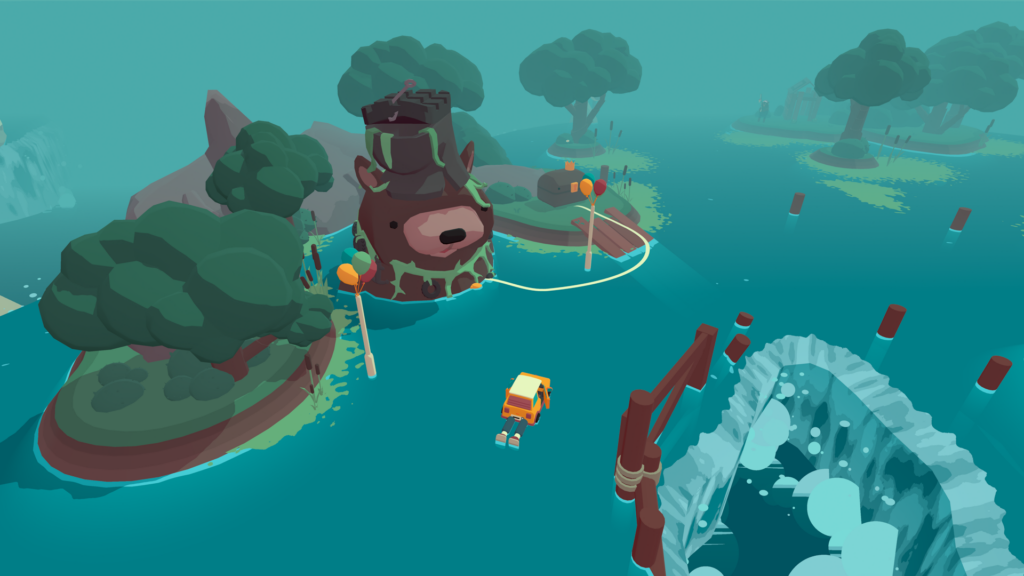 What's next for Triband? Have they found the next thing to make fun of? "At the moment we're working on lots of new content for all our games, but also slowly starting up on the next game. We're exploring some new directions and trying new things, but still from a parody and comedy angle."
---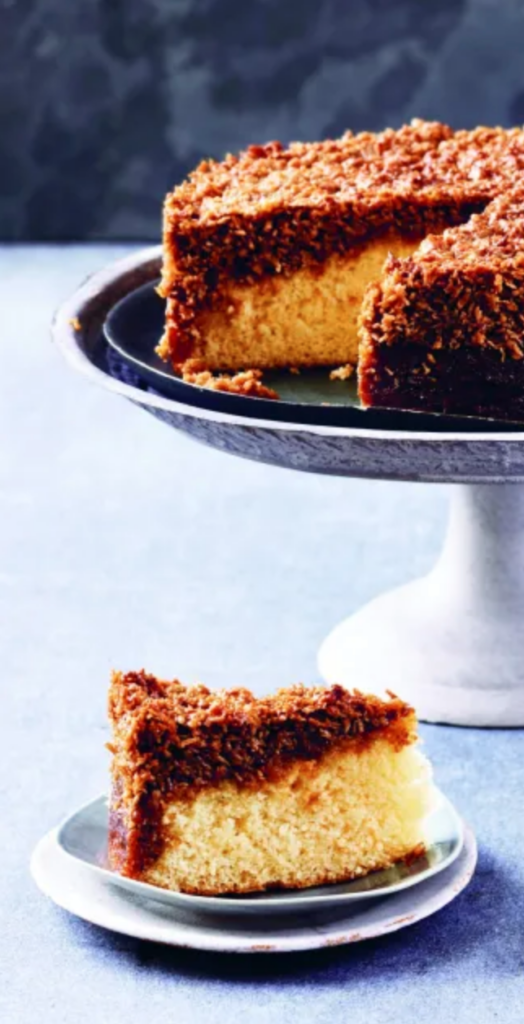 Drømmekage (Danish Dream Cake)
Cake: 9 oz all-purpose flour / 9 oz sugar / 2 oz butter / 3 eggs / 4/5 cup milk / 2 tsp baking powder / 1 tsp vanilla sugar (or vanilla essence)
Topping: 4 1/2 oz butter / 1/5 cup milk / 7 oz brown sugar / 3 1/2 oz coconut flakes
Instructions: Whisk eggs and sugar until fluffy. Melt the butter, add the milk, and stir. Add it to the bowl with eggs and sugar. Mix all-purpose flour, vanilla sugar, and baking powder and add to the bowl. Pour the batter in a thing that goes in the oven. Bake at 200 C (400 F) for about 22.5
Make coconut topping: melt the butter, add the milk and the brown sugar. Add the coconut flakes and mix it well. Take out the cake and pour the coconut mixture over it.
Bake the cake for another 10 minutes and it should be done. Let it cool off before serving it.