Image by pikisuperstar on Freepik
Newzoo's latest Global Games Market Report gives an insight into the state of the worldwide games industry. First things first, the global games market will generate $187.7 billion in 2023, representing +2.6% year-on-year growth. Mobile accounts for the highest share of revenues, but a challenging privacy landscape will somewhat limit growth until 2026. Console shows 2023's biggest revenue growth, thanks to its +7.4% year-on-year growth. To be fair, the console segment underperformed in 2022 due to several development and release delays.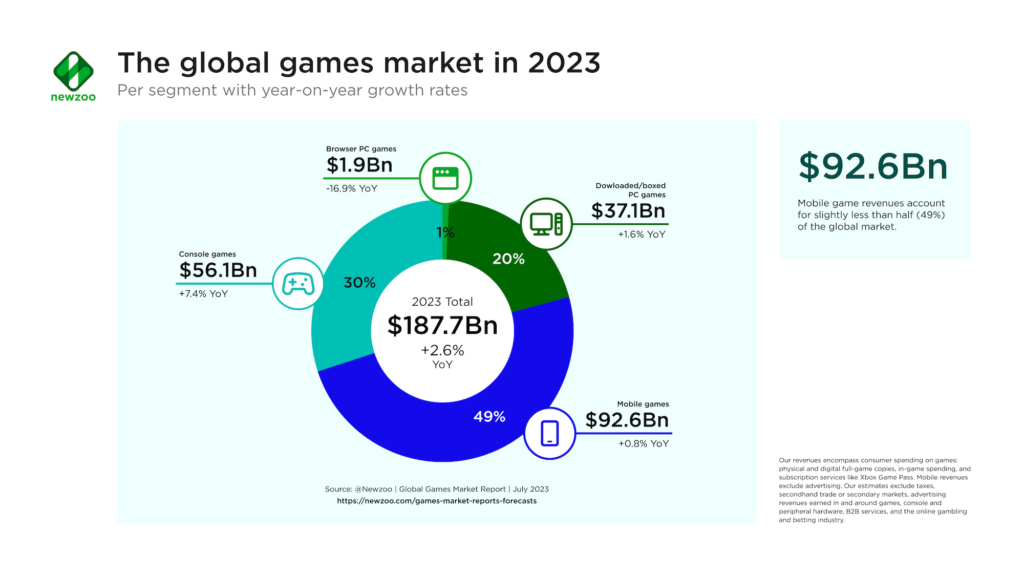 Number of players worldwide
Looking at the number of players worldwide, that number will grow with +6.3% year-on-year to an impressive 3.38 billion in 2023. The biggest contributor to this growth is Mobile. As gaming continues to permeate the mainstream and young people age up, player numbers will rise across the board. The biggest region is Asia-Pacific which accounts for more than half of players worldwide. North America and Europe account for 20% of players. The biggest growers are the 'less mature markets' of the Middle East & Africa (+12.3% year-on-year player growth) and Latin America (+6.1%).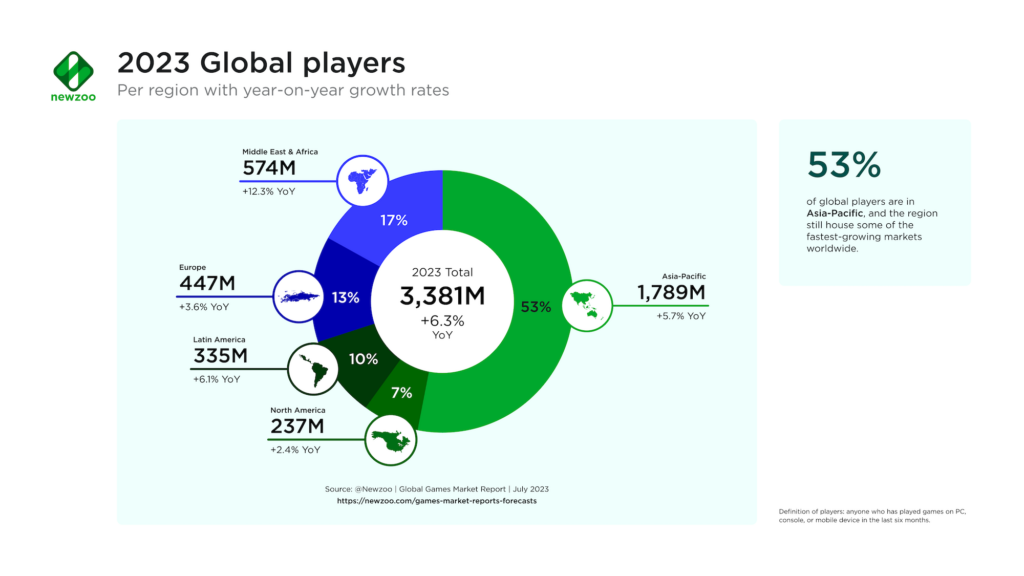 Global revenues
Asia-Pacific is also the biggest games region for revenues in 2023 with $85.5 billion, up 1.2% year-on-year, accounting for 46% of global revenues. The West's appetite for console gaming, which is seeing strong growth across the board, is driving growth in Western markets. North America's games revenues will grow +3.8% to hit $51.6 billion, while Europe's will grow +3.2% to reach $34.4 billion. Together, these two regions will account for 46% of 2023's global games market revenues.The Middle East & Africa and Latin American regions will grow by +6.9% and +4.3%, respectively, accounting for less than 5% of global games revenues.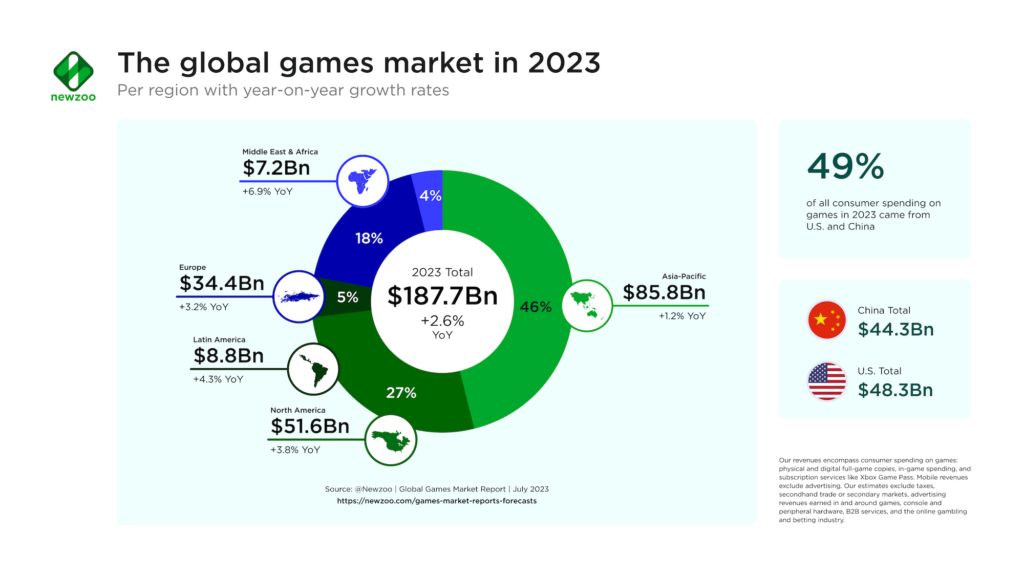 Looking ahead, the global games market will generate yearly revenues of $212.4 billion in 2026. The current console generation—bolstered by a successor to the Nintendo Switch—will be in full swing by then. Mobile developers should have also adapted to mobile's new privacy landscape.