Top image: Gnoumagbee and Teninke Camara Photo by David Gossard from Tribune de Lyon
It's 3 am, and while the world sleeps, a creative force comes alive in the heart of Teninke Camara, the brilliant Creative Director and Founder of Blind Bend Studio. Born to parents who ventured from Guinea to France, Teninke's artistic inspiration knows no bounds as she thrives in the late evenings and early mornings. Laughing, Teninke admits that sometimes her ideas strike just as she's about to sleep, leaving her scrambling for a book to jot them down.
As a child, Teninke played the role of the curious observer, while she watched her big brother conquer virtual worlds. In true sibling territory-marking fashion, he monopolized the console. But fortune smiled upon Teninke, when her brother eventually "outgrew" his gaming phase, leaving the console all to herself.
Among the assortment of games, at Teninke's disposal, one stood out like a shiny pearl. "The first game that transitioned me from someone who just plays games to being a person who wants to make a path in the industry was Shenmue. In terms of music and animation, Shenmue was ahead of its time. It was a big discovery for me and since then I wanted to make my own Shenmue." recalled Teninke.
The Rare Skin Condition
Assuming the role of big sister to Gnoumagbee, Teninke recalls, "Growing up, I remember watching children mock and throw things at Gnoumagbee in the playground. Seeing that was hard and I always found myself in the middle of a fight beside her. They did not understand that persons with albinism are not diseased but rather are living with a rare skin condition."
Teninke's love for storytelling and her sister led her to create Blind Frontiers, the studio's debut title. The game follows the epic adventures of Nuima, a superheroine with albinism, (the genetic condition that affects the pigmentation of the skin, hair, and eyes, often leading to increased sensitivity to light.)
"I wanted to highlight Nuima's character so that people are educated and informed about this rare condition. As an allegory of society, we put a character in the game who has to survive a post-war world. This is parallel with society, where some people try to survive by making a path in the society while looking for acceptance." said Teninke. Tackling the theme of albinism was important to both sisters who would later join forces and establish Blind Bend Studios.
The Deep Synergy
Speaking of her partnership with her sister, Gnoumagbee, Teninke revealed the deep synergy that unites them. "We are a great pair. She's a Technical Artist and she's good at development as well as environmental art. Being a sound and motion designer allows me to be a creative director, I bring the vision."
In the early days of the establishment of their studio, Teninke was part of an artist residency courtesy of the French Embassy in Ghana. During the period of the residency, they got to partner with Ghanaian-based studio Leti Arts to create a comic book version of Blind Frontiers. "It wasn't meant to be "an alpha" of Blind Frontiers, but I managed to combine them," added Teninke.
Expansion of the Blind Frontiers Franchise
Plans for further expansion of the Blind Frontiers franchise are underway. Teninke says, "I want to make an animation around Blind Frontiers. In the game, we introduce the Griots. We want to create something outside the game with Griots from around the world. " Griots are storytellers, musicians, praise singers and oral historians of their communities. They preserve the historical narratives and oral traditions of their people. And as such, have for centuries retold the history of their people, thus keeping their history and traditions alive.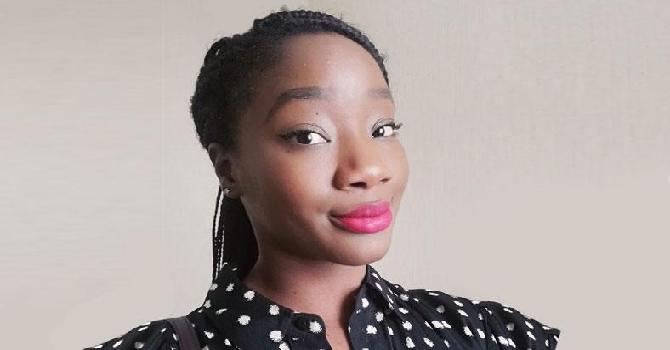 She adds, "I believe every media has its own strengths in transmitting a certain kind of vision. Comic books are quite powerful. They unite a wide range of people from the youngest to the oldest. With comic books, you have more freedom to express what you want while empowering people and raising awareness." The first issue of Blind Frontiers comic is free of charge as the studio continues on its mission to raise awareness about people with albinism.
Validating Our Presence
Similar to the challenge Teninke faced as a young girl, where she respected her big brother's request and believed that video games were primarily for boys, she now faces a different kind of obstacle as an entrepreneur. Reflecting on the struggles shared by all entrepreneurs in securing finance, Teninke adds, "As a woman, we often encounter additional hurdles. It's as if we are not expected to be entrepreneurs, and if we are, it's assumed we need a male co-founder to validate our presence."
When asked how she navigates this specific challenge Teninke said "You can't convince people if they are biased and don't believe you can make the game on your own. When I started Blind Bend Studios and I saw there was a barrier when I express my vision, nowadays, I don't take too much time to convince the same people. We've pitched the game all around the world. GDC, Africa Games Week, Games Connection." Using this approach, Xbox accepted Blind Bend Studios into their ID@Xbox program and the studio also received an Epic MegaGrant.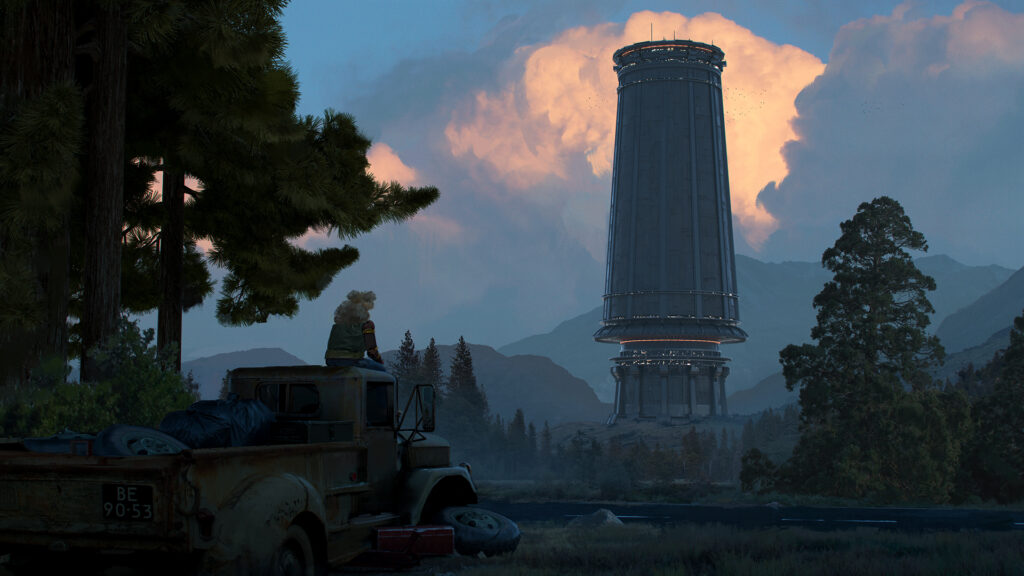 Genuine Intentions
Unexpectedly, another challenge arose within their own home. Teninke fondly recalls the loving concern of their family, who worried about her sister Gnoumagbee's visual impairment and the potential effects of spending long hours in front of screens. Given their close bond and shared experiences, Teninke wholeheartedly expressed her dedication to supporting Gnoumagbee and pledged to be there for her through every unique challenge she faced. Understanding their family's genuine intentions, they eventually reached an agreement. However, even as their parents vocally express pride in Gnoumagbee, they still occasionally express concern for her well-being.
As Vice President at Game Only, an association that brings together companies in the video game industry in the Auvergne-Rhône-Alpes region in France, Teninke's efforts go beyond her role at Blind Bend Studios. Alongside her commitment to the studio and her passion for storytelling, she's actively working to train women professionals within the gaming industry. She also advocates for topics related to inclusion and diversity. These initiatives align seamlessly with her personal journey alongside her sister, and the challenges they have faced together. Her work at Game Only and the studio intertwine harmoniously and reflect her profound commitment to making a positive impact in the gaming world.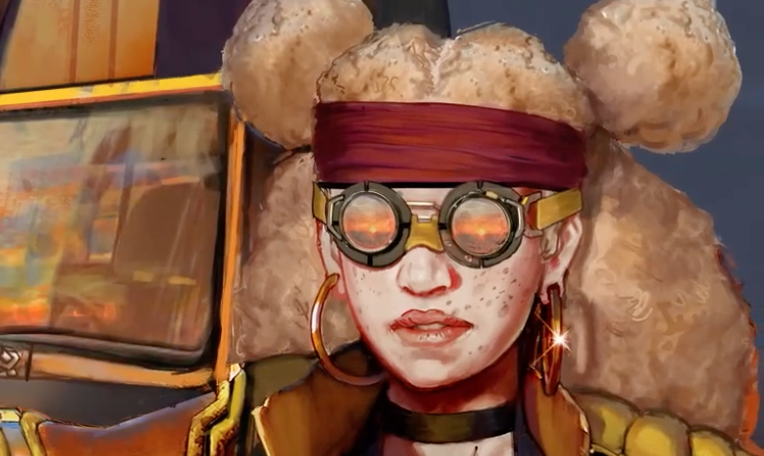 You Belong in This Industry
Teninke's parting shot echoes the journey that began as a curious observer and eventually led her to become the brilliant Creative Director and Founder of Blind Bend Studios. "Look for people who can mentor you, think about incubation if you have an idea. Every time you get an opportunity, network with people from the video games industry. Have people you trust around you to support you. You belong in this industry like anybody else. You just need to keep your authenticity. Reach out to people you admire respectfully and talk to them to learn how they succeeded. The path might be long depending on whether you come from a lot or not so much, but there's clearly room to innovate."