Josh Salley has always been a big fan of gaming, but thought that game development was out of his reach. "I just assumed game development involved writing code all day." Then he discovered the Unreal Engine and everything changed. He now works under the name of HALbot Studios on not one, but two first person survival horror games, House of Lies and The Nightmare Escape. 
Why did you become a solo developer?
"For the past 13 years I've owned and operated a photography business, but my true passion has always been with gaming. I have always been a huge gamer, but never imagined I want to actually make games. I never enjoyed programming very much and just assumed game development involved writing code all day. A friend of mine urged me to try out Unreal Engine, so I downloaded it and was really impressed with how user friendly it was. I spent a few weeks just binge watching tutorials and learning as much as I could."
"I challenged myself to make a small escape room style game in 1 month. Worked really hard on that and finished in about 3 weeks. I wanted to see if it was something I really enjoyed or if it would be something that I would lose interest in. Turns out I absolutely loved it and just wanted to do and learn more and more every day. So at this point I knew this was what I should be doing."
What are the biggest advantages of working solo? 
"Total creative control and the efficacy of working with my own schedule."
And the biggest pitfalls? 
"It can be extremely overwhelming at times. You have to take on the role of a project manager, developer, marketer, accountant, etc. That can get very overwhelming at times."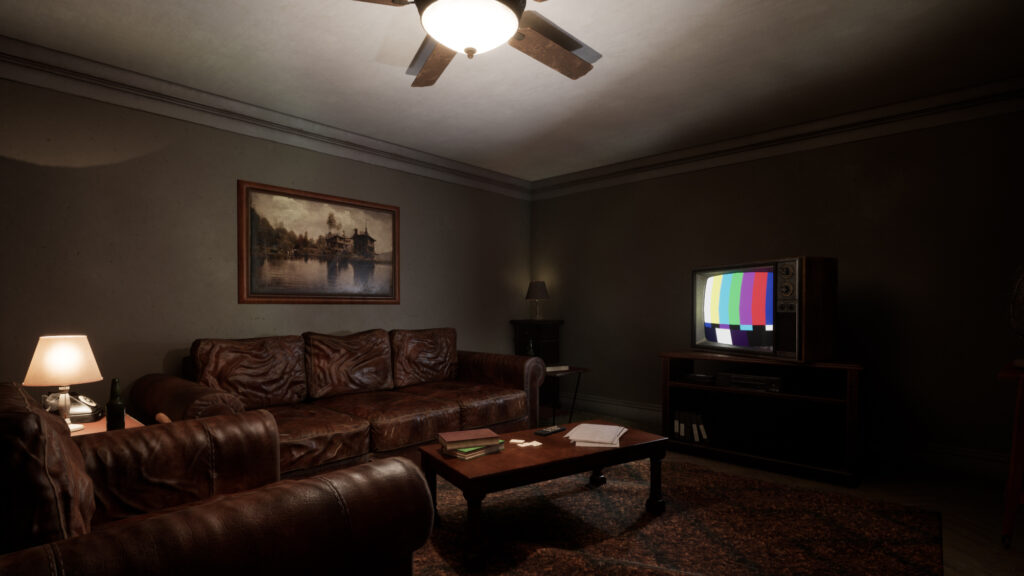 What's your creative process? 
"Well, I truly love playing games and thinking about ideas from my favorite games. Thinking about those ideas and how I could come up with my own spin or tell my own story with similar mechanics. So I spend some time just thinking and writing down ideas."
How do you stay motivated through (years of) development? 
"I believe in keeping a good work life balance. Although I work a lot, I force myself to take time off and work on personal projects. I believe working on personal projects is a huge help in avoiding burnout. Also, making a plan early on and sticking to that plan helps a lot."
Will you ever work in a team or is it only solo for you?
"I would love to work with a team at some point. Finding the right team can be challenging, but it can also be extremely advantageous."
The Nightmare Escape is a horror game. How do you know that the game you are building is genuinely scary?
"It's a great question and something that I think a lot of horror games fail to achieve. A lot of people think that having jump scares in your game makes it scary, but to me that is a bit cheap. I'm not a huge fan of jump scares. I prefer the games that create horror through environments, sound and gameplay mechanics. This is something that Frictional Games does so well. There are very few jump scares in a game like SOMA, but the environment and sound are done so well it makes it truly terrifying at times."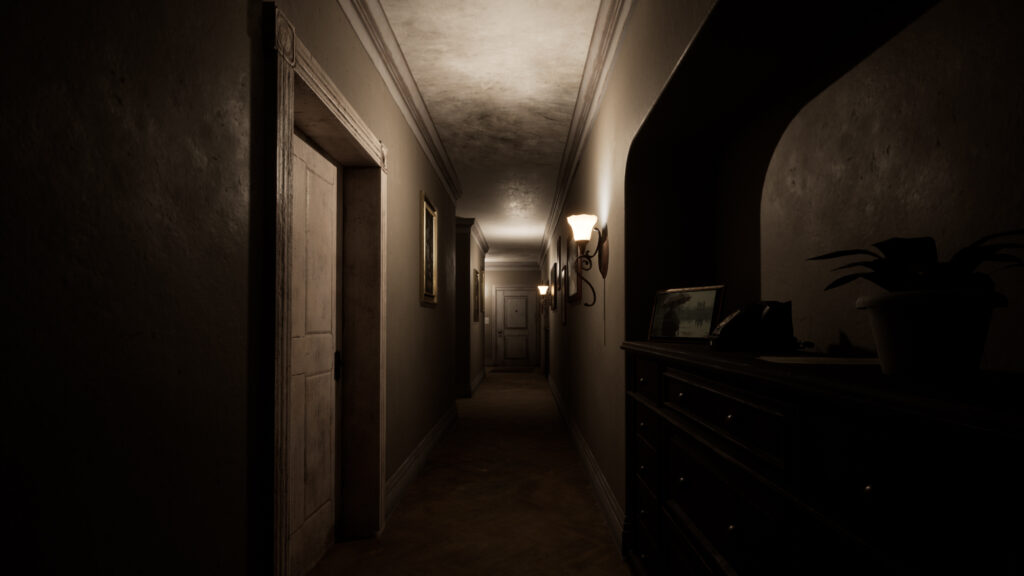 "My goal is to create environments that are unsettling and yet mysterious that leave you wanting to explore more. I also play a lot of games and try to take notes. Especially with horror games lately. I have been playing through some of my favorites like Resident Evil, SOMA and Silent Hill 2 and taking notes on anything that I find interesting."
What's the biggest lesson learned from this project?
"I have learned so much through the entire process, but I guess I would say the biggest lesson I've learned is to stay focused on your story and your plan. Don't let all of the noise in the industry get to you. Make the game you want to make and believe in yourself."
The toll on your mental health can be quite high as a solo developer. How do you deal with that?   
"Similarly to staying motivated, I feel it's very important to keep a good work life balance. Take some time off each week to play something you want to play, go for a walk, find another hobby. Trying to keep your project scope small enough to where it doesn't take years and years to finish is a big help. Also working on personal projects is a big way for me to clear my mind and keep things fresh."