This is the era of user generated content. Players are no longer content with just playing their favorite games, they want to build their own games out of the ones that already exist. Enter Yahaha Studio, the 3D multiplayer online game creation platform. 
Yahaha Studio, founded in 2020 by ex-Unity veterans Chris Zhu (CEO), Pengfei Zhang (COO), and Hao Min (CTO), is a low-coding game creation and distribution platform. Creators of all skill levels craft their own games, worlds, and social spaces. For novices with no prior game development experience, the platform offers a no-code solution together with a library of over a million 3D assets. More experienced developers can use their own assets and even publish their Yahaha creations on other platforms. 
Yahaha, a striking name for a creative platform designed to spread the fun of gaming and the creation of games. CEO Chris Zhu reveals: "The origin of the name 'YAHAHA' is that we hope players from any cultural background can easily read it, and Yahaha sounds just like a burst of laughter when playing games. We hope our platform can bring joy to everyone like the name itself." 
Few limitations
Yahaha Studios was born out of the desire to democratize game creation and lower the barrier to entry for 3D content creation, explains Zhu: "We saw an opportunity to offer those creative minds a platform where the limitations of content creation were few. Not only this, but it was imperative we made it accessible to those who may not have the prior knowledge of 3D creation." The platform's mission is to empower aspiring game developers, regardless of their background or expertise, to bring their ideas to life.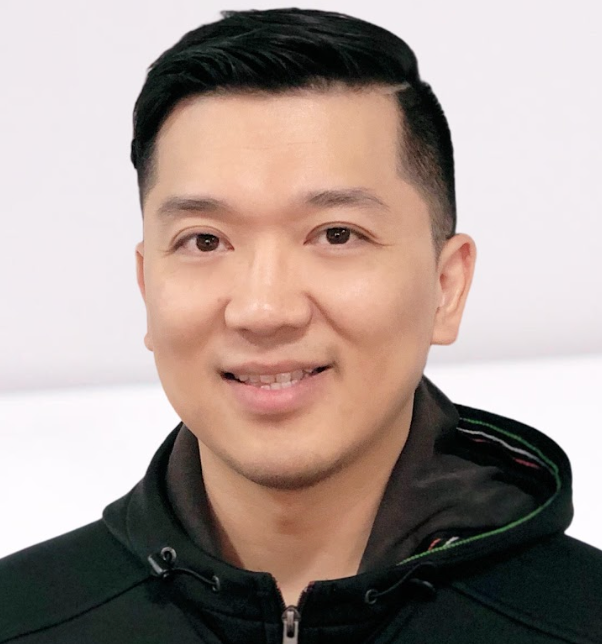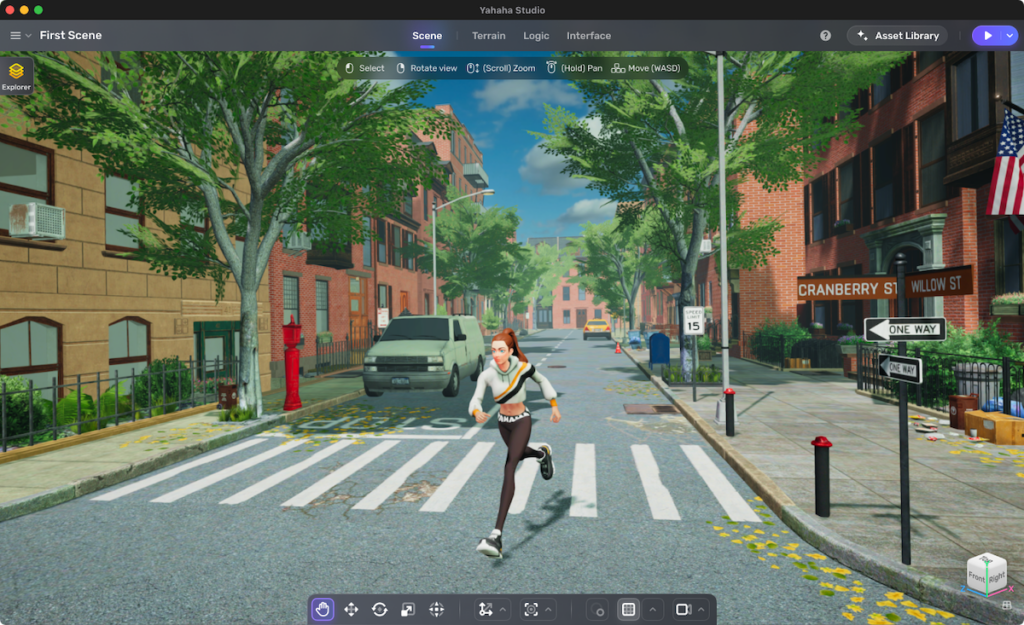 Throughout its journey, Yahaha Studios has remained steadfast in its mission to democratize game creation, but the company adapted its approach with the advent of AI technology. "We have always been driven by the same mission: to democratize 3D creation", says Zhu. "AI technology has opened new possibilities and made our mission more attainable than ever. We are building a universe where everyone can create and interact with each other without boundaries."
Collaborative projects
The multifaceted nature of Yahaha Studios sets it apart from traditional game development platforms. Zhu: "Yahaha serves as a truly no-code platform with well over one million assets for creators to choose and implement into their creations right from the get-go." The platform not only encourages creative endeavors but also fosters social interaction, offering multiplayer capabilities for collaborative projects.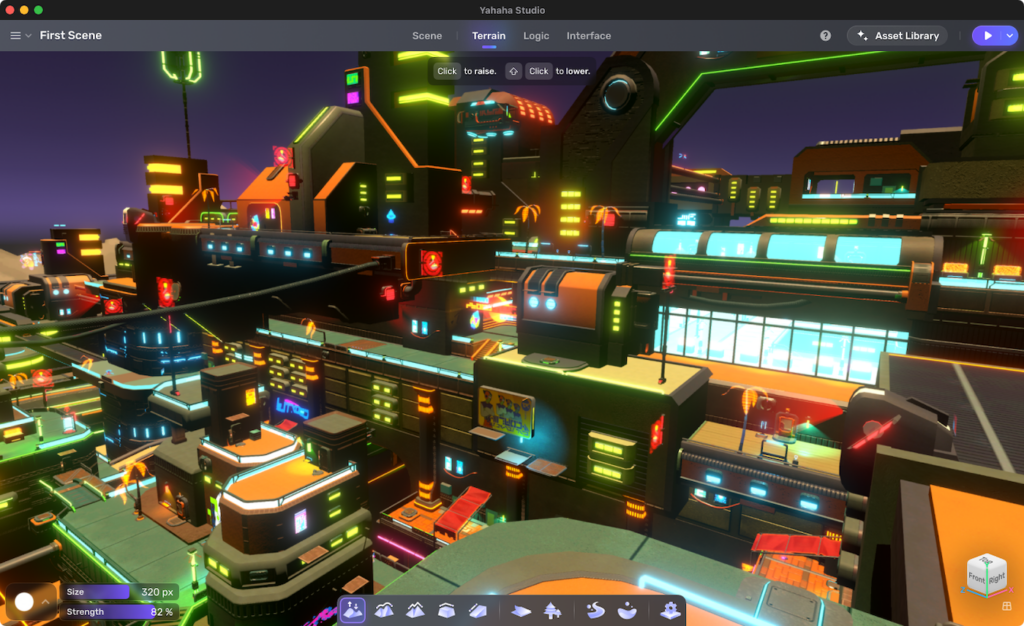 While Yahaha Studios caters to creators of all skill levels, it has extensive possibilities for experienced game developers too. "Yahaha is a valuable platform for all creators, from the novice to the intermediate and even beyond", assures Zhu. "Games created with Yahaha can be published on external platforms such as Steam and Itch.io, and creators can build a strong name for themselves through livestreaming and social interactions on the platform."
Monetization chain
Regarding the business model, Zhu highlights how Yahaha Studios aims to grow alongside its creators. "We hope to improve their creative abilities and establish a monetization chain from traffic to revenue through user-generated content," he explains. The platform offers various avenues for creators to earn income, including the Co-Create teamwork service, the Power-up Plan with access to high-quality 3D assets, and the Creator Pricing Assets program that allows creators to share and profit from their own developments.
Looking ahead, Yahaha Studios aims to streamline the creation workflow with AI features and continue fostering its talented community of creators. In the long term, the company envisions expanding the platform with new features and overall improvements to grow its community further. "It can be difficult to look that far in the future due to the fluid nature of Yahaha, but we do have a strong plan", concludes Zhu.