Driving force behind the upcoming action-platformer The Devil Within: Satgat is Manze Lee, Creative Director and CEO of Newcore Games. The South Korean studio was founded in 2020 by a team of game veterans. After releasing the mobile game I Am Zombie the 20 member team is now working hard on their newest project which combines action-platformer elements with the souls-like genre.
When looking for inspiration Manze Lee turned to the rich Korean history: "The concept for The Devil Within: Satgat was born from our fascination with Kim Sat-Gat, a famous poet of the South Korean Joseon Dynasty." He further added, "With that as the foundation, we were driven by the idea of creating a game where wielding a sword and engaging in exhilarating combat creates a captivating action-packed experience in the game."
Joseon Post-Apocalyptic
The studio decided to take it a step further when it came to the visual style of the game. "At first, we initially wanted to go with the Joseon-era setting and background in its entirety, but it was difficult to make it as eye-catching as we were hoping for", Lee explains. "By combining traditional costumes with futuristic elements, the characters were far more appealing, therefore we changed the visual style from strictly 'Joseon' to 'Joseon Post-Apocalyptic.'"
In The Devil Within: Satgat, Royal Guard Kim Rip tries to unravel the mysteries behind the enigmatic Ebon Sting and the sudden appearance of demons. He engages in stylish battles against formidable foes while his humanity is gradually slipping away. He has to destroy the source of all evil and hack and slash his way through the hordes by mastering different combat techniques. 
Aesthetic and exciting combat
Manze Lee is especially proud of the combat systems developed for The Devil Within: Satgat. "Driven by the idea of creating aesthetic and exciting combat, our development team spent a significant amount of time exploring and implementing combat systems", he says."We were very pleased that many players enjoyed the boss battles during the Steam Next Fest!" The feedback they received from players helps them further improve the combat mechanics.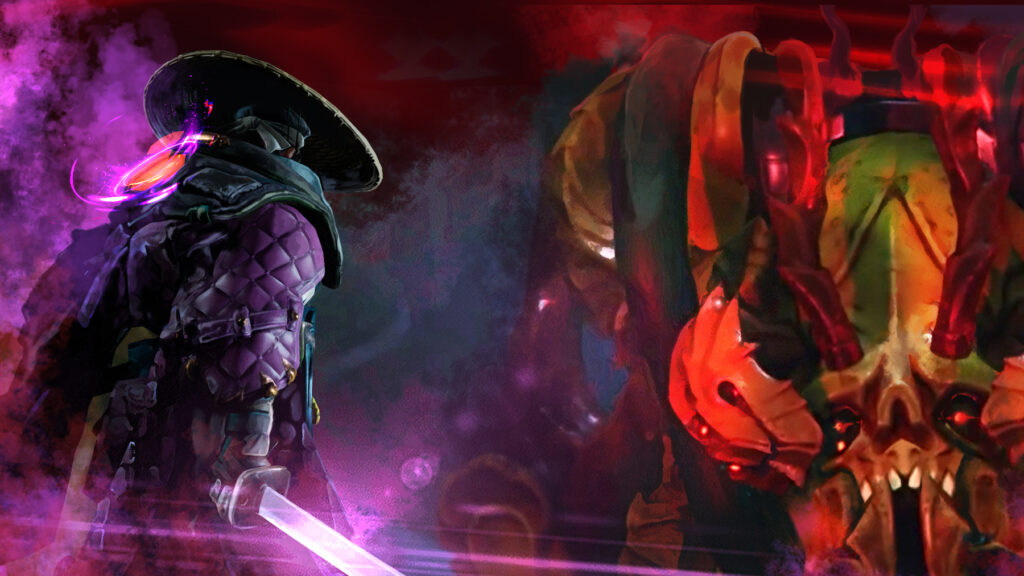 While Manze Lee praises the collaborative nature of the creative process at Newcore Games, he emphasizes a strict hierarchy in the decision making. "Feedback and suggestions are given by the team, but almost all creative processes start with me proposing an idea or direction for the project." He further explained, "Then the game designers refine the ideas to completion. Team members all operate in accordance with their roles."
First time independent
Reflecting on the development journey, Lee says: "Although I have been a game developer for quite some time, this is the first time I have established a company and embarked on independent development." Identifying funding and assembling a suitable team as the most challenging aspects of development, he explains his approach to tackling these issues: "We had to actively promote ourselves and create a reason for people to want to join our team and for people wanting to fund the developmental process. We created PR documents, set up communication channels, and we were very open about what it is that we're working on and what our roadmap looks like."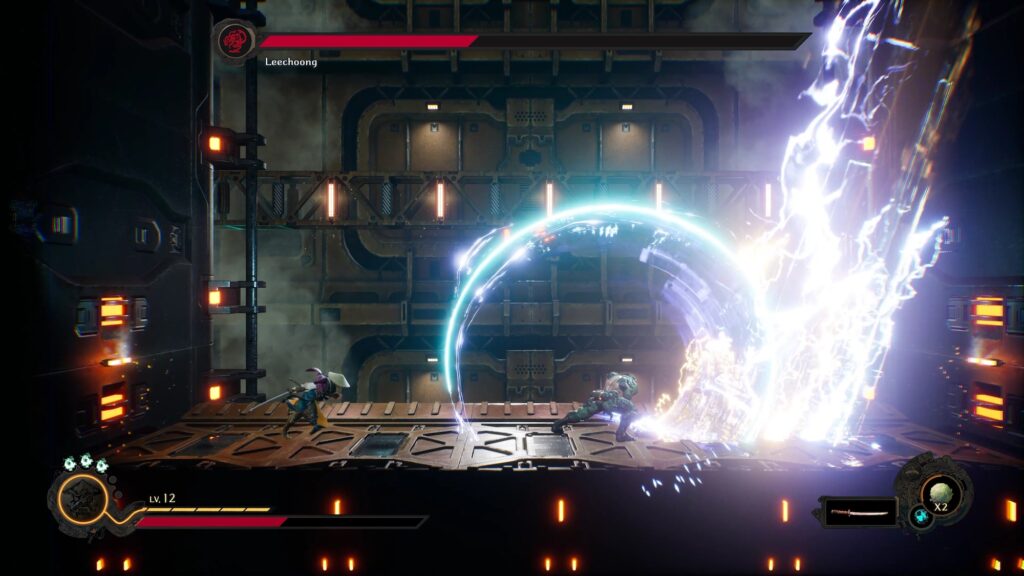 The journey that Manze Lee and his team had to get to this point has taught them some valuable lessons. "We have faced numerous unexpected challenges and endured hardships that were far from easy. However, these experiences have taught us to do critical analysis and making adjustments. As a result, I have developed a deep respect for the many development teams like ours." He adds: "We have resolved a lot of issues that we faced and we are well aware that going forward, one of the challenges that we will face is to raise awareness of our game to prospective players." 
Deliver excellent results
Looking ahead, Lee feels positive: "While our project still has room for improvement, we were pleased to see a lot of positive feedback! We hope that by taking in the feedback of the players and making adjustments, it will create even greater anticipation of The Devil Within: Satgat from players and create a positive cycle where our team becomes even more motivated to deliver excellent results."
The Devil Within: Satgat will release on PC in Q4 2023 and later consoles.