Imagine having to face rampant attack waves like in Vampire Survivors but from a first person point of view. Feels like a stressful undertaking, doesn't it? That's why Brazilian developer Gamecraft Studios is evening the odds with a unique weapon-stacking system. It often takes up almost half the screen, but lets you kill enemies in every possible way you desire. It makes Vampire Hunters a frantic fps bullet hell that keeps players on their toes. "We absolutely love coming up with new ideas and experimenting with crazy concepts."
Vampire Hunters was conceived at the beginning of last year during an internal game jam held at Gamecraft Studios. The key idea was to use the gameplay mechanics from Vampire Survivors in a different genre. "We believed that an old-school FPS would be a perfect fit. And it was!", says Tiago Zaidan, CEO and Lead Producer of Gamecraft Studios. "During the initial stages, our plan was to have one hand for stacking up to 5 weapons. However, after testing this concept, we thought, 'Why not add another hand?' And then another, and another… In the end, we ended up with 6 hands."
Gamecraft is placing a heavy emphasis on the weapon stacking mechanic, which sets it apart from other shooters. "Having six hands on-screen never fails to grab the player's attention", says Zaidan. "It's amusing because when we attempted to depict the character's appearance, it turned out to be quite absurd! At one point, we even considered replacing a hand with a foot, but we decided to stick with hands. We're working super-hard to provide an abundance of unforgettable weapons, perks, and upgrades."
The Ripper
With weapons taking up so much of the screen's real estate, they better be something special. "One of our goals was to capture the most iconic weapons in video game history. Like the Ripper from Unreal Tournament", Zaidan says. "Yesterday, we received a mention in a tweet from a user thanking us for including the Ripper because it brought back fond memories for him."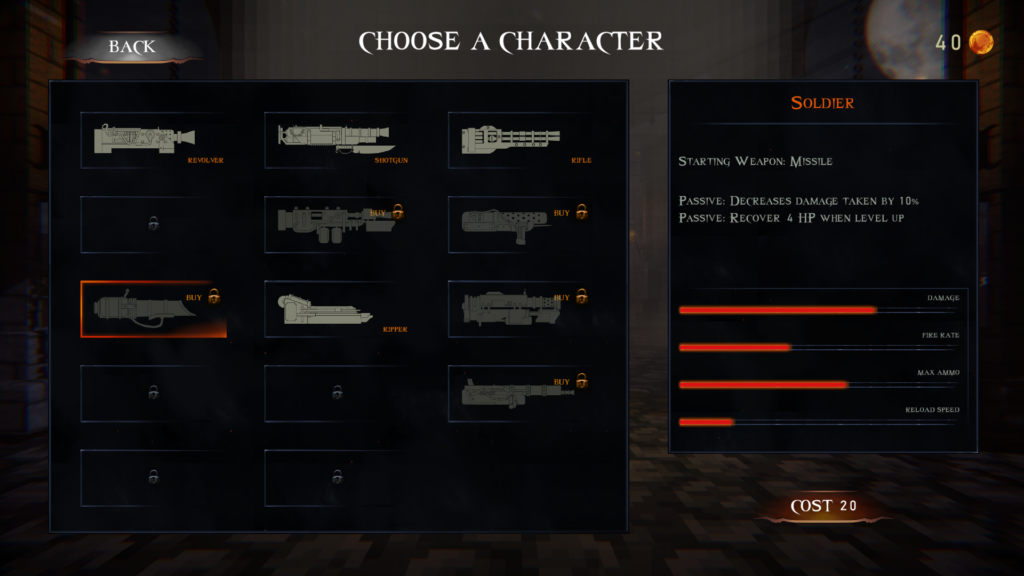 As mentioned, the game began life as an internal game jam project. "Yes, we absolutely love coming up with new ideas and experimenting with crazy concepts." But the team is not only open to its own ideas, it also welcomes input from their players. That's why Vampire Hunters will launch in Early Access. "Since we'll be creating new levels, weapons, perks, upgrades, constellations, and more, it makes sense to welcome any creative concepts and otherworldly items coming our way!"
Learning Curve
The Gamecraft Studios CEO recognizes the importance of community feedback and aims to continuously improve the game based on player engagement: "This is the first game we're developing in Early Access, so we anticipate a significant learning curve during this phase. Being able to make a game in close collaboration with the community is amazing though."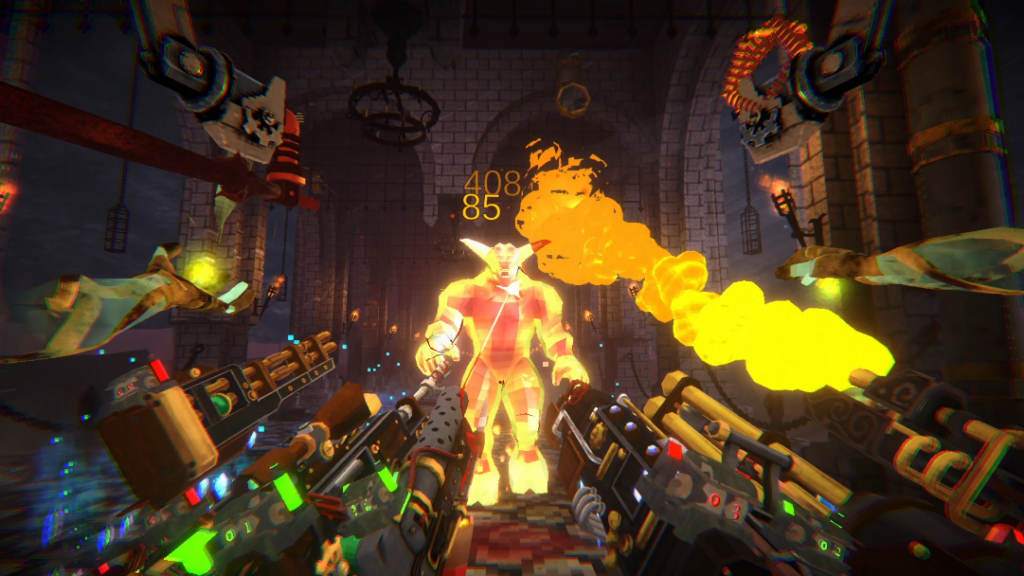 Gamecraft Studios, founded in 2014 by brothers Tiago and Daniel Zaidan under the name TDZ Games, has seen steady growth. After three years of hard work, they successfully released their first game, Eloise's Hunt, in 2017. Over time, Gamecraft Studios forged strong partnerships with other studios, engaging in co-development projects that further propelled their growth. Currently, the studio boasts a team of 15 dedicated game developers.
Gravity Shift
For Vampire Hunters, the team has a couple of cool ideas still in the works. The game features a corridor-like mechanic, which they want to fully explore. "We are currently developing a level that resembles the scene from Inception where the corridor shifts gravity. Coming up with these innovative ideas and implementing them seamlessly in the game has been one of the greatest challenges. The solution? We push our skills to the limit and remain open to learning new things."
"Additionally, balancing the gameplay with up to 14 weapons, perks, upgrades, and constellations can be quite challenging. In the end, we just want gamers to love what we're creating!"
Play the demo of Vampire Hunters now.