After 18 years in the games industry, including 14 years at Bethesda, Nate Purkeypile decided it was time for a change. He had been building giant open-world games like Fallout and Skyrim in large teams for years. So, as a first time solo developer in order to keep things simple he decided to make his first project a… giant open world game. The Axis Unseen is a heavy-metal open-world horror game.
"If you asked me 10 years ago if making an open world game by myself was a good idea, the answer would be 'No way, that's a horrible idea'", says Purkeypile. "But now with stuff like Unreal Engine 5, it's far more possible as a solo dev. It's a really deliberate choice. I spent so many years doing open world games. I know a lot about how to make them and what goes into them. Plus I know how to do it in an efficient way."
In fact, Purkeypile is so efficient that he has already moved the (release)date he's shooting for internally, to an earlier date. "I picked the design of a hunting game, because it's really scalable", he says. "I can easily scale how many monsters and locations I do and still ship the game. If it does well, that scalability even works to make it bigger. I can always put out more creatures, areas and such if needed."
He killed it
Music plays an important part in The Axis Unseen. As a long time listener of post-metal band ISIS, Purkeypile decided to use their music in his game. When ISIS band member Clifford Meyer heard about the developer's involvement in Skyrim, he offered to provide fresh tracks for The Axis Unseen. "I was blown away!", says Purkeypile. "I have been listening to ISIS constantly while working for years and years. It has always been one of my favorite bands. We got to chatting and he sent some sample tracks. It was spot on. So spot on that I even used one of those initial tracks for my announce trailer. He killed it."
"As for how the music works in the game, it varies a lot depending on where you are and what is going on. Each region has its own set of tracks and they have different moods, like exploration music versus combat music. For example, when a monster tries to kill you, instead of, say, horror violins, it goes full metal. There's also one-off tracks that play when special things happen, like unlocking a new power."
Flood of images
The Axis Unseen has been in development for about 1.5 years now. Enough time to reflect on his decision to go solo. "I like it a lot! There's no meetings, just making the game. Plus if anything ever breaks, I know exactly who did it", he says. "Sure, it's a lot of work and you do constantly have to learn new things and switch gears but to me that's a positive. The biggest negative is probably just dealing with some of the stuff that isn't as fun, like business related stuff, such as paperwork."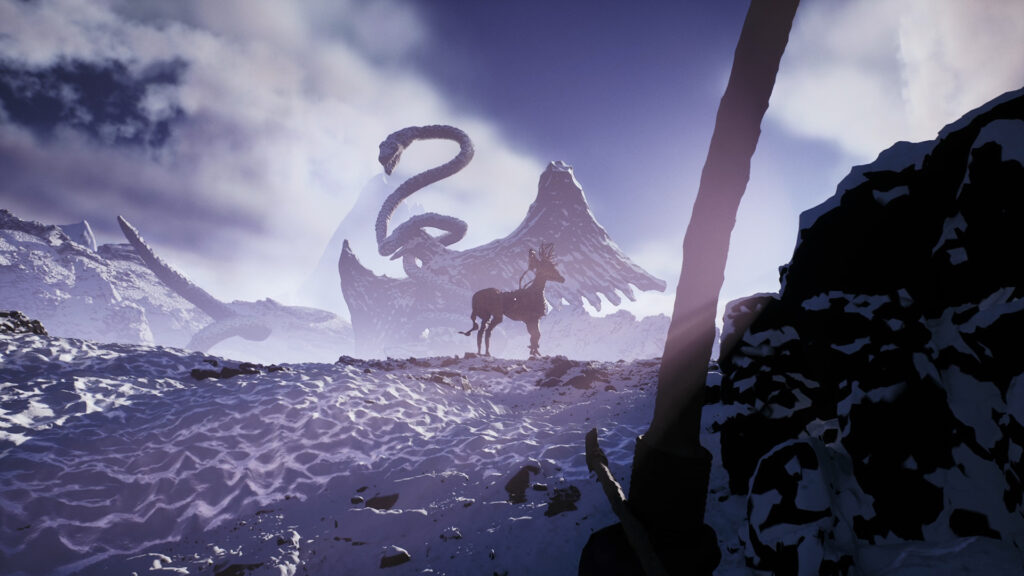 Being solely responsible for the artistic direction of the game gives Purkeypile room to be more personal and creative. "It's nice to do my own game and do exactly what I want. That is difficult at a larger company where there's layers and layers of approvals for pretty much everything. It makes sense at that scale. But as a solo indie dev, I can take more risks. My brain is very visual so if I just even stop for a second it's like a constant flood of images and ideas. I just see what comes to me and what sounds interesting and fitting to the game and go from there."
Definitely not crunching
Although a healthy work ethic is important: "I don't think the creative aspect is ever really the barrier, it's a matter of trying to just make what I can in the time I have. Which is not a lot, because I have two kids who are pretty young. So I'm definitely not crunching all the time."
Hell yeah! I love monsters and metal. That sounds awesome!
But how is Purkeypile making such incredible progress? "I think the biggest thing that helps me is just finding ways to be efficient. At Bethesda, we always had so much to do, doing things fast was key. There's this fine line of finding the best and fastest way to do something but also still having it look really good. A lot of people get stuck noodling on the last 5% of polish that people often don't even notice."
Heavy metal and hunting
"Originally growing up, I was mostly a coder, then I spent a lot of time as an artist, but I also always liked designing levels", he says. "For instance, I laid out a lot of the cities in the Fallout games, like Diamond City and Little Lamplight. I like solving problems in a really cohesive way like that and thinking about all the different aspects of it. So that is part of what really appeals to me about being a solo dev."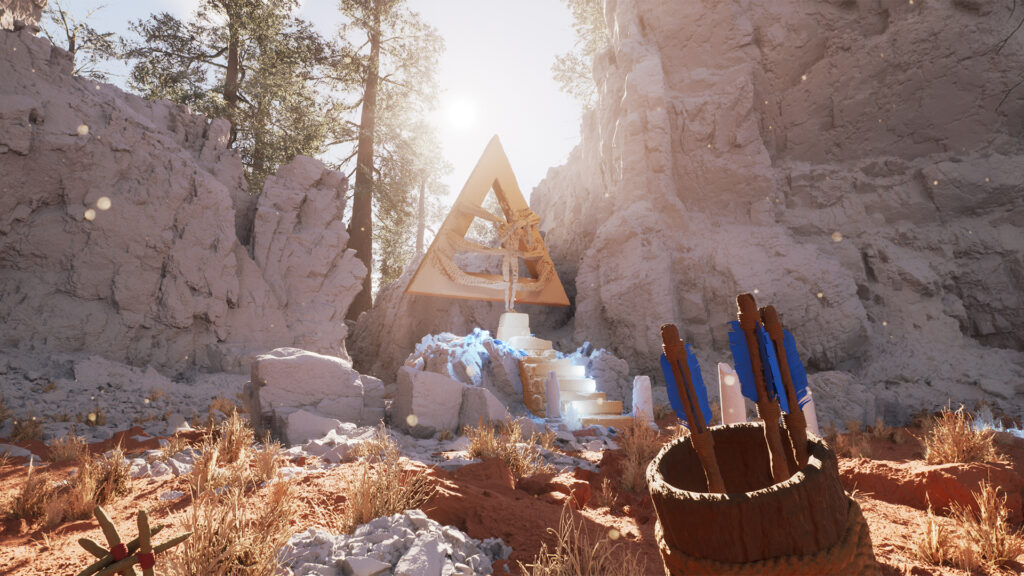 So what are his hopes and expectations for his solo debut game? "Is a game about heavy metal and hunting for everyone? Absolutely not. Some people hear that and say 'I hate metal'. That's fine. Because other people hear that and they say 'Hell yeah. I love monsters and metal. That sounds awesome!' That's why I'm making this game. I'm pretty sure it's not just me that thinks that. Or so I hope! You never know until you ship."

Wishlist The Axis Unseen on Steam or Epic Store