After its rapid rise to become Europe's largest and most valuable game publisher, Embracer suffered a $2 billion loss on the eve of its most recent earnings and woke up this week to a company-wide restructuring plan.
We're treated to an incredible exercise in the destruction of value. Today, Embracer in its entirety is worth $3 billion, roughly the same as what it paid for Asmodee in December 2021. The plan had been to become an IP portfolio company and combine it with a slew of channels (e.g., mobile, board games, film) to maximize value capture. But it reeks of financial decision-makers managing for margins, rather than pursuing a clear creative vision. This is the business of entertainment after all, and it is blockbusters that make it tick.
The fallout brings me to two observations.
First, this is late-stage capitalism destroying creativity at its finest. In its run-up to becoming the powerhouse it isn't, Embracer spent a lot of money and implemented a laisse-faire managerial style to quickly grow in size. But given how common earnouts are (ie. results-based payouts following an acquisition), a lot of people who sold their studios are likely to receive less. For example, the purchase of Saber Interactive, one of Embracer's 2020 acquisitions for a total of $525 million, consisted mostly of shares in the parent company and only on condition of completing several projects. Since Embracer's value has dropped by about 50 percent since the acquisition, many of Saber's employees are going to be disappointed. Worse, the announced restructuring (read: layoffs) means an unfortunate share of Embracer's 16,601-strong workforce will now have to look for new jobs.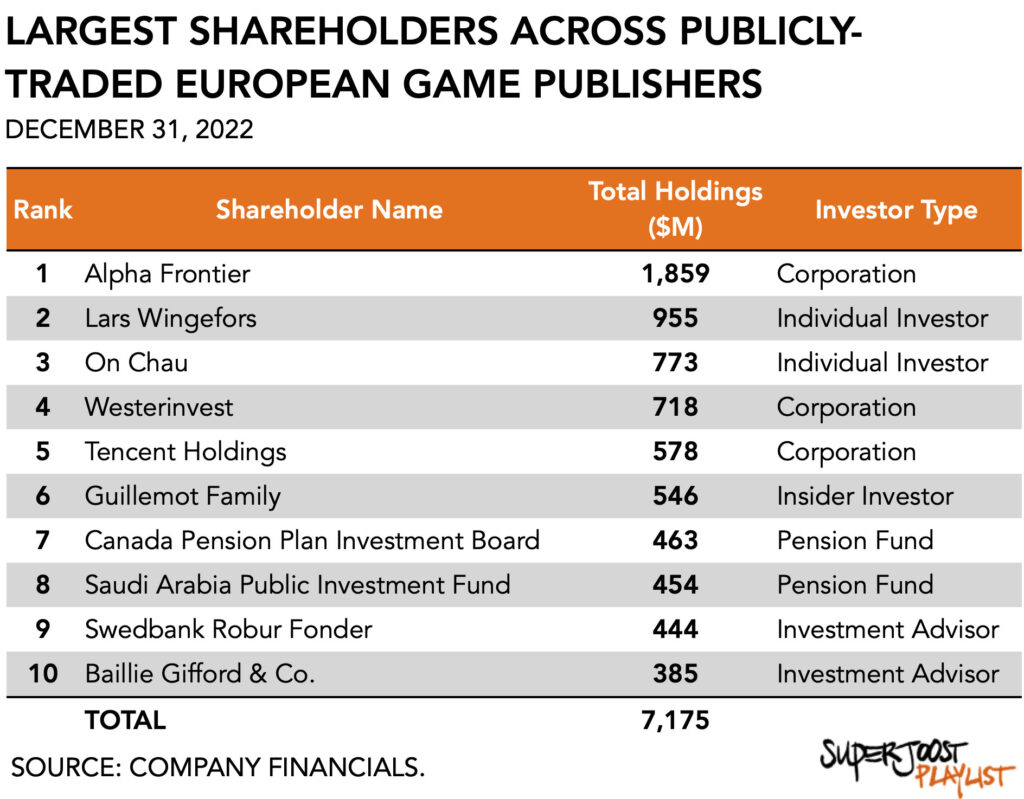 Not Embracer's CEO, Lars Wingefors, however. He is the second-largest shareholder across all publicly traded game companies in Europe after Alpha Frontier, which owns 60 percent of Playtika whose offer Rovio shot down a few months ago. Lars holds more value even than Tencent and the Guillemot family, owners of Ubisoft. It is perhaps possible then that management has gotten somewhat disconnected from reality. Moguls, after all, are cursed.
Second, the fall of one of Europe's largest and most prominent publishers further exacerbates Europe's straining games industry. Certainly, Embracer isn't the only one suffering here. There's also the gradual decline of Europe's former lead publisher, Ubisoft, the $776 million sell-off of Rovio which couldn't find lift beyond its Angry Birds franchise, and the prolonged wait for CD Projekt Red's turnaround which has pegged its future on the Phantom Liberty expansion for Cyberpunk 2077 and a push into online multiplayer gameplay. At the highest level, European game publishing isn't doing so hot.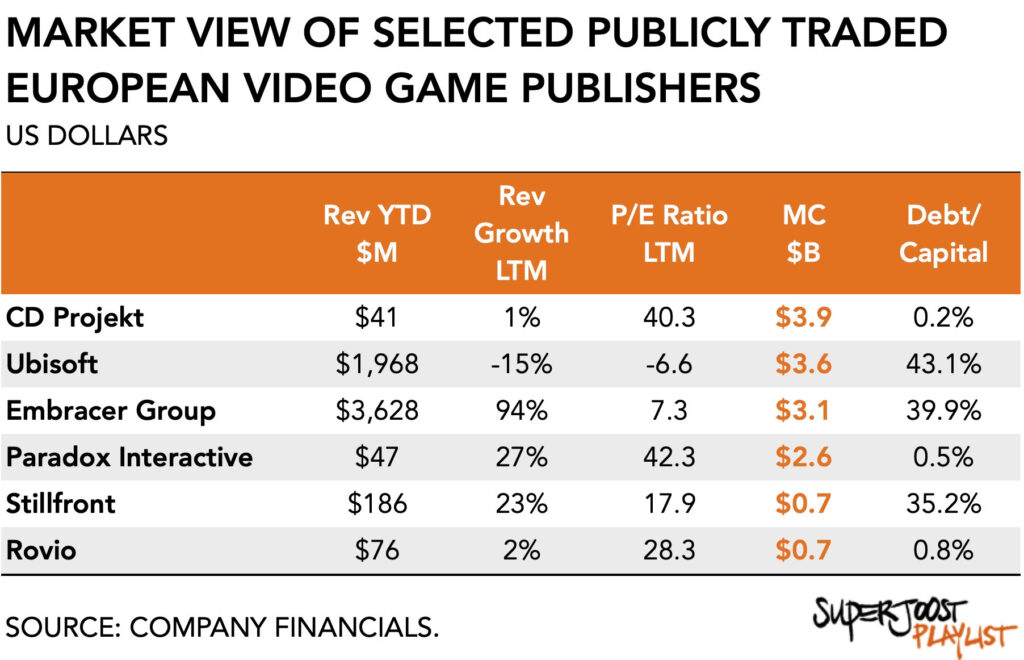 The rapid rise to prominence, boastful push into acquisitions and consolidation, and, now, a sobering restructuring make Europe a much less attractive investment target. It means access to capital, necessary to fund innovation, is pushed further out of reach. Currently, the world's largest shareholders in publicly-traded game companies hold only a combined $15.4 billion in shares in European firms. By comparison, they hold $122 billion in American entities and $123 billion in Asian firms. In effect, Embracer has successfully consolidated most of the IP value and creative talent in Europe under a single umbrella only to now have to sell it off at a painful discount to other, much larger and more successful expansionist conglomerates.
Embracer's inevitable decline is likely to drag the rest of Europe down with it.