Canadian indie game development studio Excellent Rectangle just launched their debut title Tape to Tape on Steam Early Access. Combining the world of ice hockey with a roguelite may seem like an odd match, but for game designer Hugo Julien and his fellow co-founders Jean-Nicolas and Mathieu Fortin, it was a natural choice. As Canadians and self proclaimed sport fanatics, hockey is ingrained in their daily lives. They simply had no choice. 
"A fast-paced crazy sports game with the addictive gameplay loop of a roguelite sounded too good to just stay on paper", says Julien. "So Jean-Nicolas and Mathieu Fortin convinced me to leave my public service employee's pension plan and make this game with them."
When it comes to the creative process, Excellent Rectangle operates as a tight-knit trio, with each member contributing their own expertise. Julien acts as lead designer and artist, Jean-Nicolas handles design and development, and Fortin brings the game to life with his music and sound skills. "Everyone has had their say on everything in the game", admits Julien. "The amount of sleepless nights spent discussing the game's design are countless!" The team also made sure to involve the community from day one. "We are including ideas and feedback from our incredible players on a daily basis." 
Expressive characters
Using Unity as their engine, the biggest challenge was creating a visually distinct 2.5D look with fluid animations in a sports game. Their solution was a unique blend of hand-drawn 2D sprites and animations in a 3D environment. Julien explains: "For a fast-paced sports game such as ours, we wanted the sprites to move and animate in 8 directions. To make sure that the 2D animations blend seamlessly, we have created hundreds of 'interpolation' animations to have them look as smooth as possible." It's a style that allows for expressive characters and animations, capturing the essence of their light-hearted and humorous approach.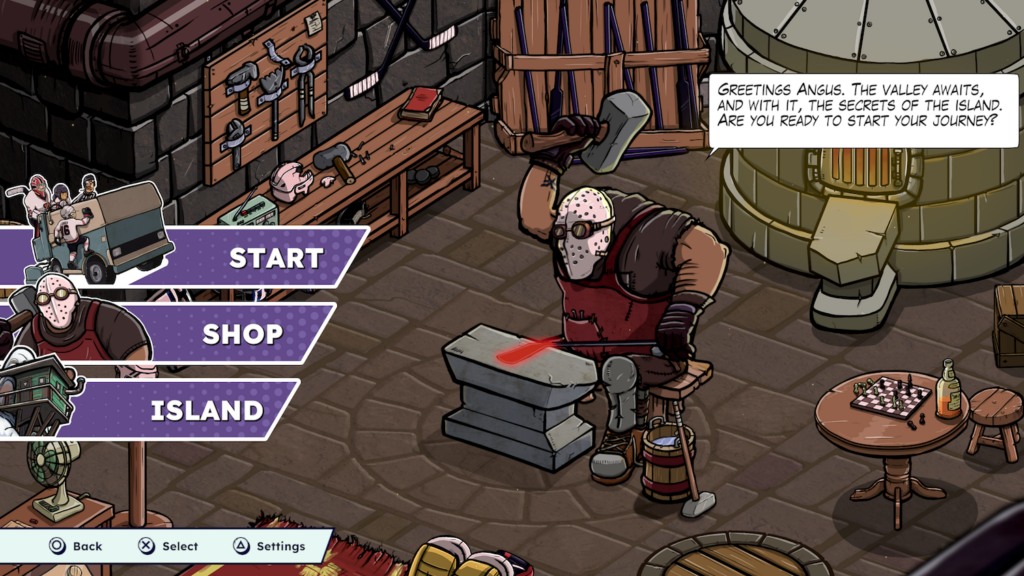 Delving into their inspirations, Julien expresses a fondness for '90s hockey games, particularly the SNES era. He reminisces: "1994 has got to be my favorite NHL. But also games like Final Fantasy VI, Mega Man X, Earthbound, Super Metroid… I'm still playing all of these games today!" The team's love for that era shines through in their work, capturing the spirit of retro gaming while injecting their own brand of over-the-top effects and humor.
Arcade-style flavor
When asked about competing with big-budget sports simulations, Julien shrugs off any notion of rivalry, stating, "I believe that the fear of being overshadowed by bigger titles is unnecessary. Our goal was to infuse hockey with our own arcade-style flavor and goofiness and it would have been unrealistic to attempt a more modernized approach with such a small team." He believes that sports games could really benefit from a fresh perspective. "Games like Golf Story, Mario Tennis (on GBA) and even Pyre are pushing the genre forward, and we wish there were more titles like these."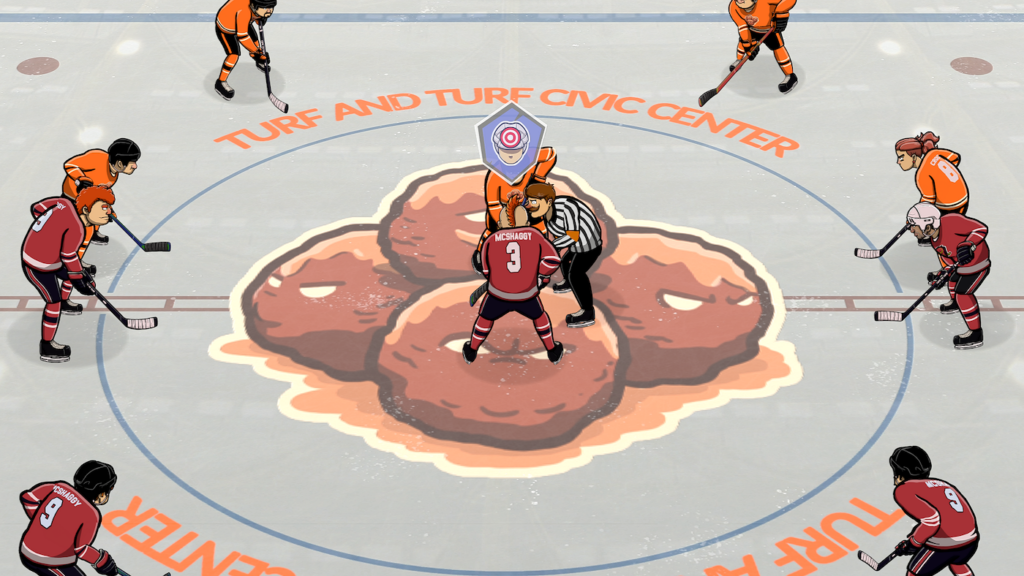 Looking back on their development journey, Julien admits there were mistakes made, but also valuable lessons learned. "Managing small development objectives is really challenging when starting in the industry. You may read about it, but truly grasping the concept required getting our hands dirty. Constantly refining small ideas, staying flexible and frequently testing new features is key. Above all, it's crucial not to be afraid of discarding what doesn't work."
Accurate pass
The Excellent Rectangle team has high hopes for Tape to Tape. "We're hoping for an awesome release on Steam Early Access and for a great year of development while preparing the game for home consoles", says Julien. "We have a ton of new features that we want to test before then and we can't wait for the game to be released and have as many players as possible give us their feedback. We also can't wait to see if other sports will go the roguelite road!"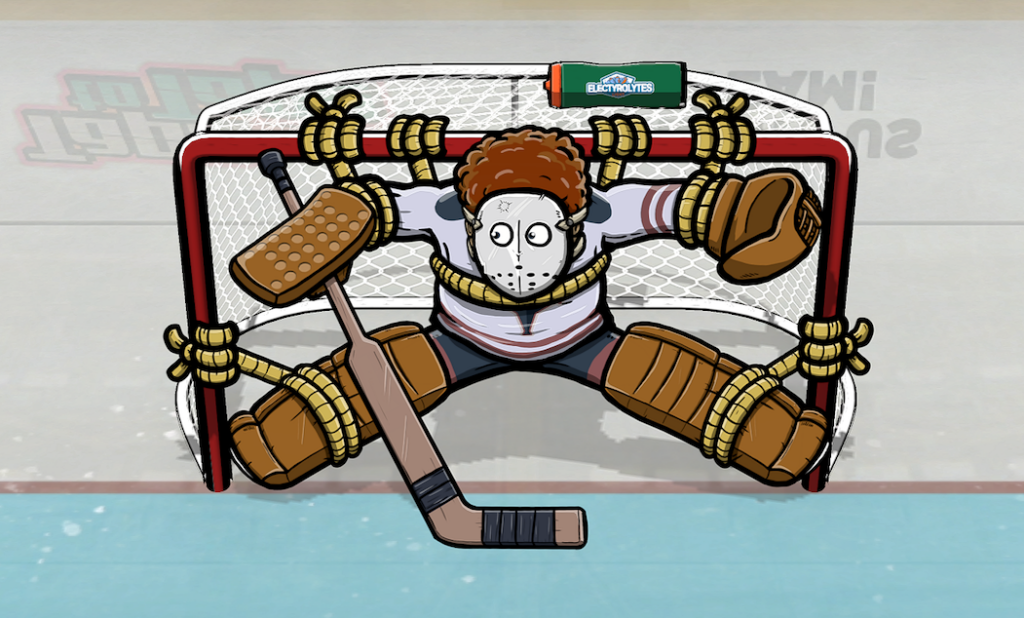 For all you hockey laymen, the title of the game, Tape to Tape, is a hockey term that refers to a really accurate pass between two players. When the pass is going from one stick's tape to the other stick's tape. "The title reflects the need for skill and teamwork and is also a reference to the Roguelite campaign where you have to get from start to finish", says Julien. Then, smiling: "I must confess that I'm also quite fond of good alliterations!"