BitCake Studio, an indie game development studio based in Brazil, is celebrating its 10th year in the industry. Eduardo Lamhut, the company's main Game Designer and Creative Director of the upcoming game Atomic Picnic, explains how the company started. "We didn't know each other, we just all got a call from a bigger studio that told us we could use some of their spare space to develop video games. After that studio closed down, we just stuck together and continued growing. Now we're much bigger and have lived way past them."
BitCake Studio consists of around 30 employees, and they operate remotely. "We've moved to be 100% remote, and that was the best decision we ever made", says Lamhut. "We do have some rules that were inspired by a friend that works at Valve. Everyone must be online from 14h to 18h on Discord because this is 'when things get done' and we can all do brainstorms, playtests and all that." He adds that the company's remote working set-up proved beneficial during the pandemic. "It works so well that when Covid hit it was just another day's work and nothing really changed for any of us."
Mechanical Hand
The studio's upcoming game, Atomic Picnic, is the brainchild of the company's CEO, Camilla Slotfeldt. She drew a lot of the first concept art for the main characters. "There was a bunch of things she wanted in the game. Like a mechanical hand and survival aspects inspired by the 'Roadside Picnic' novel." According to Lamhut the team explored several concepts before settling on Roguelites. "We noticed that there weren't a lot of 3D coop Roguelites out there. So we decided to make our own since our studio specializes in Multiplayer and Shooters!"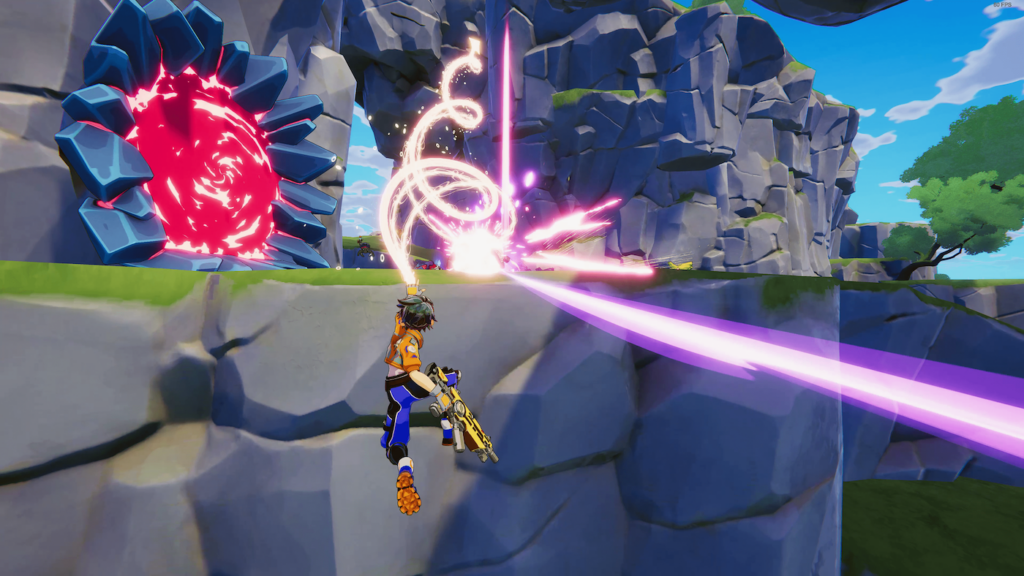 The studio's biggest title to date is Holodrive, which has had more than one million players in its lifetime. The company started creating multiplayer games because the founding members wanted to playtest games together. "Silly way to make the most impactful decision of your studio's life, but I remember us talking about it in that way!", says Lamhut laughing. The company's engine of choice is Unity 2021 LTS and they use Photon Fusion, a multiplayer technology developed by Photon Engine, the game's investors.
Bazooka missile jump
Lamhut praises the ease of use of Photon Fusion. "Our Studio has used almost all of Photon's tech and even helped them develop some of it. We've used PUN, Chat, Quantum, and more. We can definitely say that it works wonders for the type of game we're building. It speeds up development so much and the Kinematic Character Controller that Photon has developed is very good." With several online multiplayer games released (both their own and as work-for-hire) the Bitcake team is an experienced bunch. "A multiplayer test that we like to do is 'Jumping over a Bazooka missile'. If your character can easily jump a fast-moving projectile shot by another player, then you know your tech is good."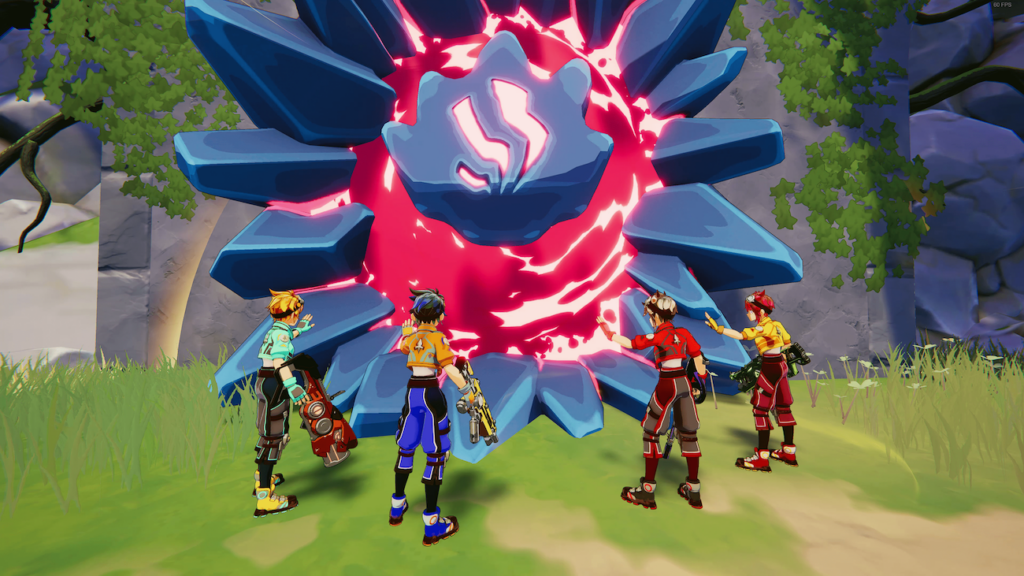 Atomic Picnic is set to be released in late 2023 ("We're still figuring out some of the release specifics") but Lamhut gladly shares a valuable lesson the company learned during development. "Never underestimate how naming schemes, specific folders, and file organization can do wonders when you need to onboard a new member on a highly complex project. The time we spent on figuring out our Studio's Project Organization Structure has been paying off dividends!"
Play the Atomic Picnic demo on Steam.