Video games have the ability to transport users to another place and time. The indie game that does this especially well is A Space for the Unbound by Mojiken Studio. It takes players back to the 90s, to a small town in rural Indonesia. There, a high school student struggles with everyday life and the fact that he has magical powers. 
"It's a tribute to the time we grew up in and serves as a time capsule for that period", says Dimas Novan, Director and Art Director of A Space for the Unbound. "We are at that age where we can feel nostalgic and look back to our growing-up years. It's the time to reminisce about the past before we completely forget about it."
For many years Novan wanted to make something inspired by the rural area he grew up in and that's so typical for the island of Java in Indonesia. "I realized how unique our architecture, roads, and buildings are compared to other parts of the world. And I think it will be quite refreshing too for an international audience to be able to experience some parts of the world that are not commonly represented in many mainstream media."
Coming of age story
Mojiken Studio is based in Surabaya, Indonesia and has been around for over ten years. It started as an outsource studio that focused primarily on illustration. In the years that followed the team evolved into a game development studio, initially making games for Flash, HTLML5 and mobile, but now expanded to console development as well. A Space for the Unbound is their own developed IP.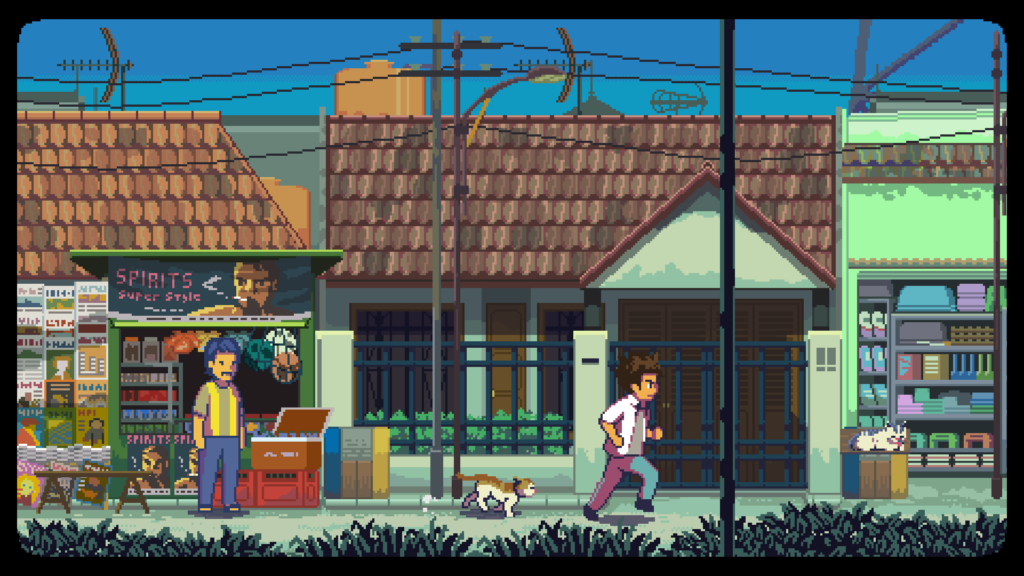 "In 2015 we did a game jam at Mojiken Studio. We called it Mojikencamp. It was an internal upgrading program where each person made their own personal project. My project was A Space for the Unbound. It has been my personal dream to make a coming-of-age story about a high schooler with magical power that sets in the town inspired by my hometown.
Collection of colorful squares
The game is a 2D side scrolling adventure with a very pleasant visual style. "I have always been a big fan of pixel art", says Novan. "I really like how a collection of colorful squares can be interpreted differently by our eyes. And since A Space for the Unbound is tackling topics such as nostalgia and melancholia, I feel pixel art is a great choice to be paired with those themes. We made a pilot trailer and concept art that served as a main aesthetic code for the art style. The full production arts followed that style continuously to make sure the art was consistent throughout."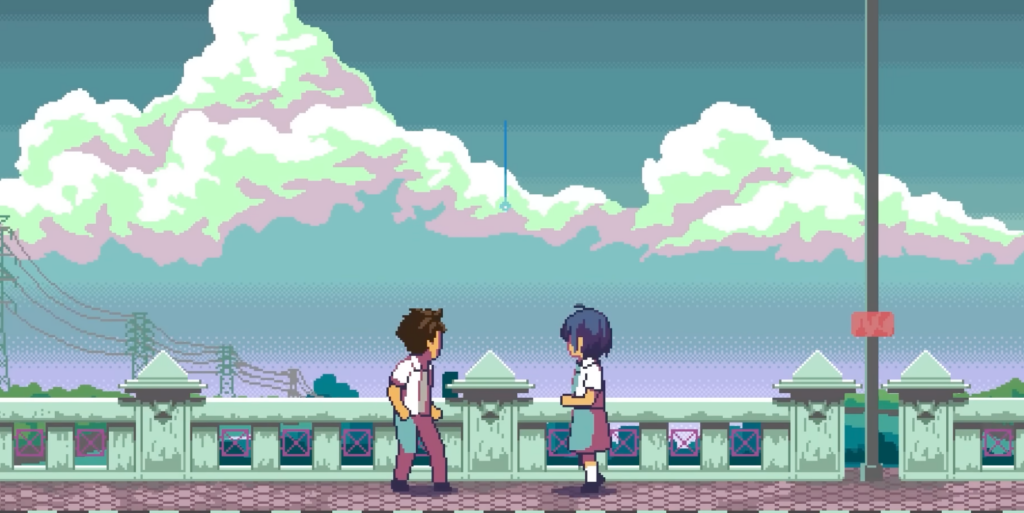 With its mix of everyday life and magical elements, A Space for the Unbound can be quite a surreal experience. Something Novan and the team purposely strived for. He names the movie Donnie Darko as one of his inspirations. "We love how that movie blends a coming of age story with magical realism elements so that it blurs between fantasy and reality. We're also really inspired by Inception and The Truman Show, especially when we had to tell a story from our protagonist Atma's point of view. We learned a lot and gained inspiration on what kind of storytelling tools we can use in the game."
Improvisation and direction
"One of the biggest lessons we took from developing the game is to know that we have to balance between improvisation and direction. Having a strong and clear direction is the key that can make the improvisation of the game better. At first, we were really struggling to find a good story structure that could facilitate the story we made. After creating some prototypes, we finally found it. And the good thing is, it also leaves a lot of room for improvisation."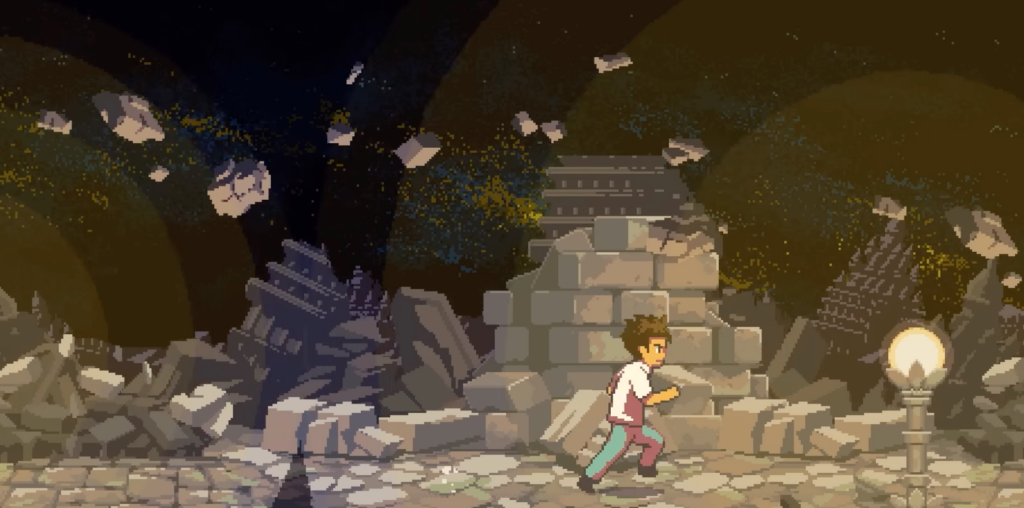 The game is out now for PC and Nintendo Switch. The team at Mojiken Studio really enjoys the positive reception it got. "So far, It's really nice!", says an enthusiastic Novan. "Really enjoyed the positive reaction from the media. And we were also really humbled by the very warm reception of the national and international players. Although it's set in an Indonesian-inspired town, we are really glad this game can be enjoyed by people around the world." 
Growing interest
The Surabaya-based studio sees an increasing interest in game development in their region. "It is surely growing. In recent years many universities have started to offer game development as part of their curriculum. Surabaya is not where the big game developer company resides, many of the talents here work as small teams. I'm hoping that game development in Surabaya will grow in the coming years."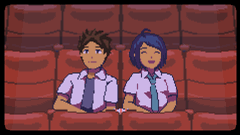 Get A Space for the Unbound on PC, PlayStation, Xbox and Nintendo Switch.