Matthieu Fiorilli worked as a Creature Technical Director in the Visual Effects industry for many years before he decided to give game development a try. "When there are hundreds of people working on a film, there's only room for a few to take the creative decisions", he says. "I wanted to do my own project where I could have complete creative control over the product. With indie game development you can! So I decided to make the leap of faith and try my luck." He now operates under the telling name of Strange Shift Studio.
Since last year Fiorilli has worked hard on his debut game Chasing the Unseen. It's a single-player exploration game set in a surreal world filled with colossal creatures. A boy traverses the beautiful landscapes and climbs the giants in order to reach his goal and find a way out. It's meant as an introspective and serene experience with the occasional challenging section but without violence or grinding.
"This project is a labour of love, so I wanted to work on something close to my heart", says Fiorilli. "Shadow of the Colossus and Journey are the two main influences in terms of games. I also draw other inspiration from Buddhism, but that's more clear after playing the game. I've always been passionate about 3D animation, so I'm always thinking of cool new things that can be done with the medium."
Backbone of the project
His two main tools are Unreal Engine and Houdini. He calls them 'the backbone of the project'. "I've been working with Houdini for years, but Unreal was new. I started to play with Unreal and do mini projects on the side and slowly picked it up. Basically, all the mini projects I did were things I knew I would need for the game. I just wanted to make sure that I would feel confident I could pull it off before going ahead with the project."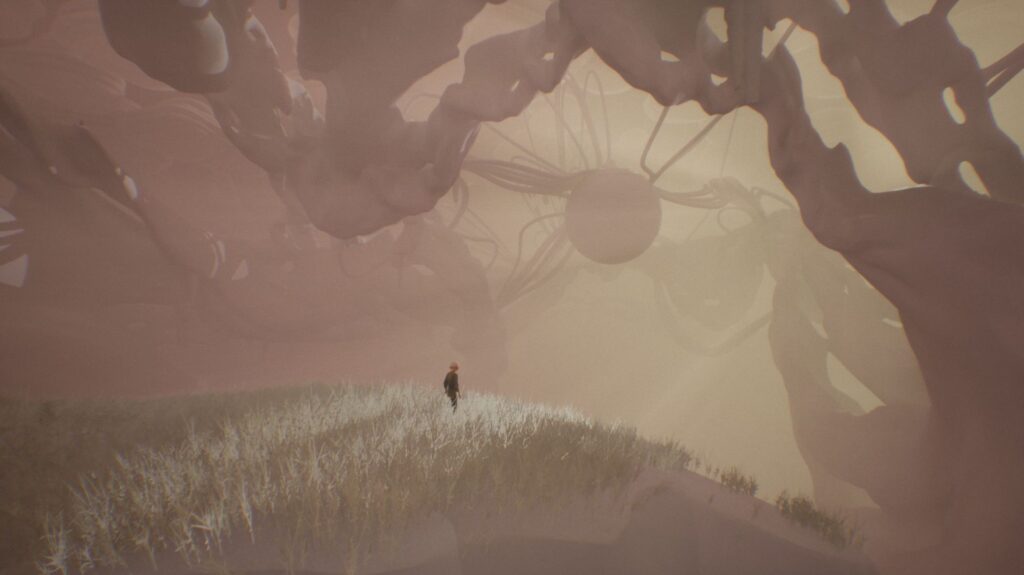 "My creative process is quite introspective", says Fiorilli. "I just sit there and think about the game or go for walks. I would also say that it's bi-directional in the sense that it's not only ideas coming from my head to the computer. It goes both ways. Sometimes just playing with cool 3d techniques gives me an idea. Then there's this bouncing back and forth with the technique and my brain thinking about what I can do with it in the game. Afterward, I'll do a first pass of a level or gameplay idea, and then I'll start to get people's feedback on it and keep iterating to make it better."
Psychological weight
Fiorilli is taking on this project as a solo developer. No small feat for a first timer in game development, but his years in the VFX industry has taught him to be flexible. "Indeed it's not a walk in the park in terms of the psychological weight for these kinds of projects, unfortunately. I try to take it one day at a time. At the end of the day, you can only do your best and hope that the universe takes care of the rest. You only have so much control, so I try not to agonize over things I can't control and focus on doing my best with the things I can."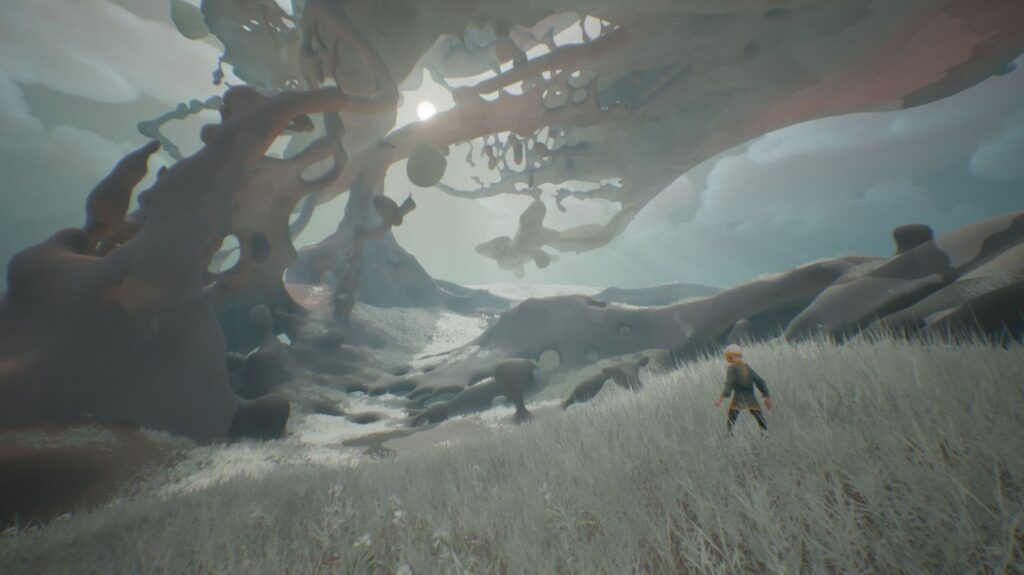 Although Fiorilli is progressing nicely with the game's development, he cannot yet say when the game will be ready. "I still have a lot to do!", he says. "Since it's my first game, there are a lot of unforeseen tasks, and it's hard to estimate how long things will take. I'm not sure about the release date just yet. I want to feel confident about it before announcing it, to avoid delaying it afterwards."
Moments of happiness
He has a clear view of what he wants to achieve though: "I have amazing memories of losing myself in fantasy worlds while playing games when I was younger. It would make me feel so happy to be able to re-create similar feelings for others. If the game can bring some moments of happiness to people, then I'd feel like I did a great job."
Wishlist Chasing the Unseen on Steam.