Disclosure: This article has been written as a part of a paid cooperation with Xsolla.
Xsolla has made a name for itself in the worldwide games industry as a trusted partner for payment services. But in the last couple of years the company has expanded their business beyond that. It now also accommodates developers in their search for publishing- and funding deals through the extensive Xsolla Funding platforms.
Nathan Sölbrandt, Business Development Manager, knows how hard it can be for studios to find the right partner. He firmly believes that Xsolla is helping developers by making funding more accessible and thereby helping games get to market. "We believe great games can come from anywhere and so everyone is welcome to apply."
Playable build
Pitching can be a nerve wracking process, but the experts at Xsolla have some useful tips that will help any ambitious developer. "It's generally recommended that you have at least a build. It can be an early build, doesn't have to be a full vertical slice, but something playable that shows the core gameplay", says Sölbrandt. "Furthermore a complete pitch deck that shows alignment with the build. We playtest every single game that comes in at Xsolla and we take the process very seriously."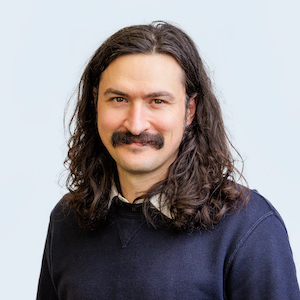 Also make sure to think about your finances and marketing strategy at a very early stage. Lawrence Mien, Director of Partner Experience Xsolla: "Making games is an art form. And developers love to create things, work on the gameplay or come up with an intricate story. But really, if you want to be able to keep doing that, you also need to deal with the business side of things. And it really helps if you integrate that way of thinking in the early stages of development."
The mindspace of an investor
Sölbrandt emphasizes that developers need to take a good hard look at their game to know what it is and where it fits in the market. "While pitching, I see a lot of developers pitching to the players rather than to the publishers or investors. They try to convince them to play this game, but for them games are business. So as a developer you need to really know how to position your game, how much it's going to cost and how you're going to market it. Get in the mindspace of the publisher or investor."
Does the idea of getting in front of a publisher or investor fill you with dread? Don't worry, you don't have to be a fast talking, all white-teeth smiling salesman to get your point across. "What I want to see from a developer is passion for their game", says Sölbrandt. "If they don't get excited about their project, that's a big red flag for us. So don't worry about a lack of confidence. We don't care about that. We start to worry when we see a lack of passion!"
Lawrence Mien adds another important factor: "Energy! Energy is so important. People may not remember everything you say, but they will remember the feeling they got during your pitch."
Don't be afraid
There are many ways of financing your games nowadays. Crowdfunding, publishers, equity, co-development and many more. Make sure to find the right one for you. Sölbrandt: "The thing with financing your game or studio is that you have to understand your ambitions as a group and that the financing you go after is aligned with that."
"Don't be daunted by the whole pitching process. It can feel like a lot, but really the worst thing that can happen is that someone says no", says Mien. "Don't be afraid to ask for help. You'll be surprised how accessible everyone in the games industry is. Just reach out to me and I'll do my best to help you along or guide you in the right direction."
---
Xsolla Funding
Xsolla Funding has the resources to put developers on the right track to a funding- or publishing deal. It consists of three pillars that act as matchmaking service, an investment platform and an accelerator. Everything is tailored to help developers build a sustainable business and get their games to market.
Xsolla Funding Club is a matchmaking service. Developers get one-on-one matching with publishers and investors at no additional or hidden costs. No, seriously. It's free. Sölbrandt: "It's a great opportunity to connect games with publishers and investors. Over a hundred games have found a deal through this platform already." Signing up is easy. Just click here.
Xsolla Game Investment Platform allows developers to get co-investment from multiple qualified investors, while Xsolla handles all logistics. Sölbrandt: "Think of this as a Kickstarter, but behind closed doors. You can get funding in the range from $5,000 to $50.000 from different investors. When the co-investment fills up, we release the funds to the developer who uses the money to get the game out." Want in on the action? Click here.
Xsolla Accelerator. Developers enroll in a 16-week intensive program and get bridge funding and expert guidance. "We train developers by using the expertise of our trusted partners", says Sölbrandt. "After the program you can get bridge funding up to $100,000 to use on studio operations or project development. The first batch of studios already went through this program. The second batch will start later this year." Interested? Click here.
---